Death Wish? Rob Guzzling Energy Drinks, Eating Junk Food After Diabetes Diagnosis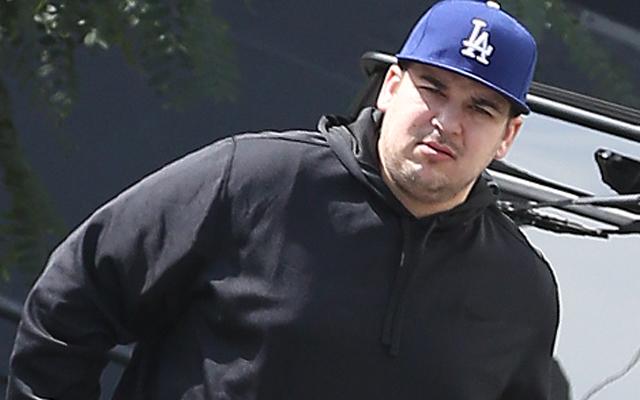 Rob Kardashian's sudden hospitalization last month hasn't turned out to be the wakeup call that his family had hoped. RadarOnline.com has learned the troubled reality star hasn't changed his unhealthy lifestyle since his shocking diabetes diagnosis, leading insiders to fear for his life!
The reality star, 28, "continues to drink Red Bulls which are loaded with sugar," an insider told RadarOnline.com. "He's eating junk food too."
Article continues below advertisement
"The diabetes diagnosis should have been a wake-up call for Rob, but he is in absolute denial about it," the source said. "He refuses to monitor his blood sugar daily as doctors have told him to do. Even more frustrating is that Rob's diabetes would likely go away if he began working out and eating healthy!"
But now, "there is nothing the family can do to help Rob because he is shutting everyone out," the source claimed. "With all of the resources available to him, including nutritionists, chefs, and trainers, this is completely manageable but Rob isn't willing to make any effort."
Meanwhile, the troubled former reality star's kidneys and pancreas are failing, as RadarOnline.com previously reported, and his condition could eventually turn fatal.
"His pancreas is basically not functioning," the family insider previously told RadarOnline.com of the overweight recluse. "He also has kidney problems. He's very, very sick."
For the last two years, Jenner's only son has stayed out of the spotlight, gaining massive amounts of weight while holed up in sister Khloe's home.
For now, "everyone is just hoping Rob decides to get with the program and take this seriously," the insider added.