Kyle Richards Gets Candid On Sister Kim's Shoplifting Arrest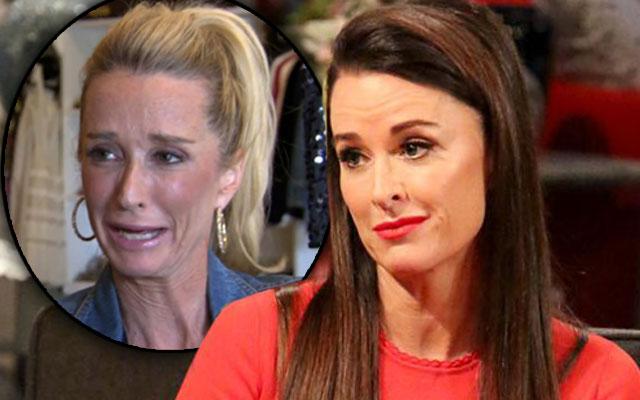 Look out — Kyle Richards is fiery when it comes to touchy subjects! After this week's explosive episode of The Real Housewives of Beverly Hills, the reality star sat down to reflect on the difficult time following sister Kim's August arrest for shoplifting.
In a new Bravo blog, the 46-year-old slammed her costars for even asking about the scandal — during a party in the Hampton's, no less.
"We all knew what had happened with Kim and it was weighing heavily on me," Kyle wrote of her RHOBH pals' pointed questions. "I didn't want to talk about the exact circumstances because A) it was painful to talk about or even hear the words spoken B) I knew we would all have to relive this in six months and didn't want Kim to have to go through that."
Article continues below advertisement
Watch the Video on RadarOnline.com:
Kyle went on to accuse costar Lisa Vanderpump of being particularly insensitive after the Vanderpump Rules star called her to discuss the ordeal in greater detail.
"Words can't describe what I was feeling at the moment. It was SO new. I had just heard and clearly wasn't ready to talk about it. I was still processing what had happened and thinking about how it would impact Kim and our family," she wrote. "Emotions were running even higher for me because Kim and I weren't speaking at the time so I felt helpless."