Apollo Nida Calls Phaedra From Prison To Warn Son About Bad Behavior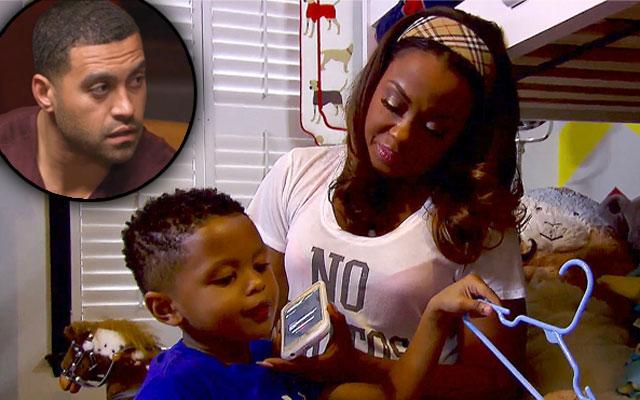 Phaedra Parks always tries to remain hush-hush about her incarcerated husband Apollo Nida.
But in a preview for the upcoming episode of Real Housewives of Atlanta, the 44-year-old reality star gets a collect call from her husband from prison.
Instead of taking the call herself, she quickly hands it over to their son Ayden, 5.
After some back-and-forth with his son, Nida, 37, questions the young boy about his behavior in school.
Article continues below advertisement
"Remember we talked last time, mommy said you wasn't behaved in school," Nida told his son.
But apparently Ayden's behavior has improved since then, and he earned two stickers in his class.
"You gotta keep that up, ok?" Nida continued. "Not always are you going to get stickers, you know?"
He then takes the chance to warn his son about the consequences of acting out.
"It's expected for you to do good," he stated. "I don't like getting bad reports on you. You hear me? You don't want me to get on you, do you? You know you can't handle me."
Ayden is smart and knows not to talk back to his father.
"I can't," he said with a big smile on his face.
After the call wraps up, Parks shares that she is trying to keep the communication open between Nida and his children.
"Ayden's always excited to hear from his father," she said. "And I try to maintain that relationship by allowing them to speak as often as possible."
Be sure to tune into RHOA on Sundays at 8 PM ET when it airs on Bravo.