In Danger? Peter Thomas Threatened By Patron In His Bar Following Attack Accusation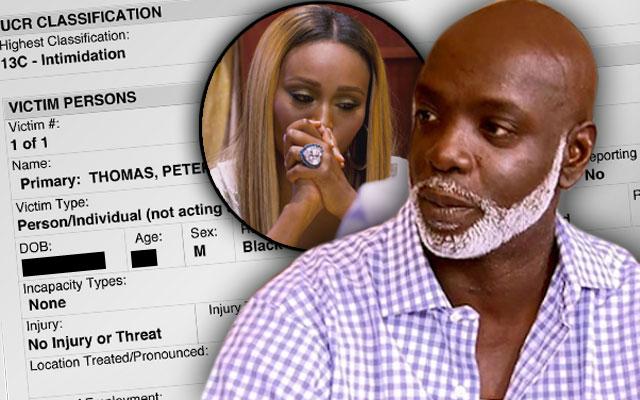 Just hours after he was accused of attacking a patron, Real Housewives of Atlanta star Peter Thomas was threatened in a terrifying phone call to his Charlotte, North Carolina, bar, RadarOnline.com can exclusively report.
According to a Charlotte-Mecklenburg police report obtained by RadarOnline.com, a Sports One hostess told cops that a man called the bar at 2:30 am on January 24 and "verbally communicated a threat to physically hurt the owner."
Article continues below advertisement
Thomas, who is currently on the rocks with wife Cynthia Bailey, 47, was identified as the victim in the documents.
The responding officer claimed the same man who made the threats was "asked to leave the business" earlier that night.
As RadarOnline.com previously reported, Brandon Patrick Link, 45, told police that he was assaulted in the bar at 1:30 am that same night. He later told a local news station that the 55-year-old restaurateur was his alleged batterer.
Though police determined that no attack had occurred, court officials have attempted to serve Thomas with a criminal summons for simple assault, a Mecklenburg District Court spokesperson confirmed to RadarOnline.com.
Of course, Thomas has a different story. He reportedly claimed that Link was injured by falling on ice after staff escorted him out of the bar.