Scam Of The Century? New Claims O.J.'s Trial Was Rigged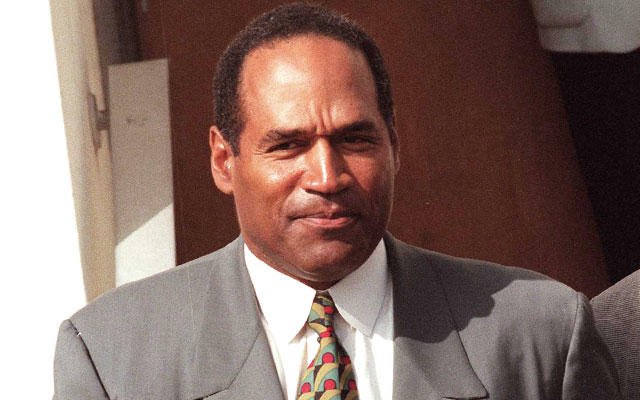 The O.J. Simpson murder trial jury's verdict of "not guilty" was one of the most stunning legal decisions of the century. But according to an insider, the case could have gone an entirely different way if the L.A. DA had played things just a little differently.
According to a source, "The trial was over before it even started when L.A. DA Gil Garcetti decided to impanel a grand jury to indict O.J." for the murders of Nicole Brown Simpson and Ron Goldman.
Article continues below advertisement
"Grand juries are only impaneled at the courthouse in downtown Los Angeles," the source explained. "Because of all the publicity, a judge ordered the inquiry to be terminated by the DA's office. This forced Garcetti's office to file charges at the courthouse downtown as well."
"Garcetti wanted to be involved in the trial of the century, and it would be hard to micromanage Marcia Clarke and Chris Darden if the case had been tried in Santa Monica," the source claimed.
But if the case had taken place there? "A jury of O.J.'s true peers, on the affluent westside of L.A., would have found him guilty," the insider believes. "The jury would have been mostly white, unlike the jury pool at the downtown location. Just look at the civil trial which was tried in Santa Monica, the jury ruled in favor of the Goldman's."
Nine of the jurors in the murder trial were African American, compared with eight whites on the civil jury, which ruled that Simpson was responsible for Brown Simpson's and Goldman's murders, and awarded their families $33.5 million.
Instead, in the criminal case, "The jury only deliberated for four hours after almost a year of testimony before announcing O.J. as not guilty," the source said. "It seemed like the jury was sending a message to the world: the cops were corrupt, and facts didn't matter."
Said the source,"People involved with this case believe that if Gil had just let Marcia and Chris do their jobs, and try the case in Santa Monica, where the murders took place and the defendant lived, things would have turned out much differently!"