O.J. Simpson In Trouble With The Aryan Nation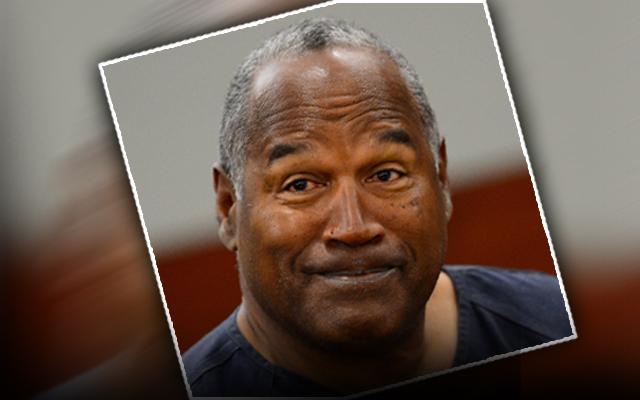 Life behind bars recently turned terrifying for O.J. Simpson, RadarOnline.com has learned, when the disgraced football icon had a dangerous run-in with an Aryan Nation skinhead!
Former prison guard Jeffrey Felix is spilling the daunting details of the encounter at Nevada's Lovelock Correctional Center in his upcoming book, Guarding the Juice.
It all went down because of Simpson's super-sized ego, Felix claimed.
Article continues below advertisement
"The Juice cuts in front of the line," Felix told Radar. "He's O.J. Simpson, so that's what he does."
Although many of the prisoners accept Simpson's behavior, Felix said one Aryan Nation convict finally reached his limit one day when the former NFL star tried to cut in front of him in the lunch line.
After the convict jumped back, Felix said, Simpson was furious.
"O.J. pushed him and said, 'Let's take this to the back of the house,'" Felix said.
Felix claimed Simpson took him aside to tell him about the lunchtime altercation and revealed that he would soon be fighting with the convict — an action that could have ruined Simpson's chances of being granted parole.
Felix, in a valiant effort to help his incarcerated best friend, confronted Waugh to try and keep peace, he said. But because Felix is Jewish, he claimed, the white supremacist snubbed his efforts.
Instead, the prison guard claims he went to the Aryan Nation "shot-caller" and threatened him with transfer to another prison in order to get an apology.
"You got, one day, to have the skinhead shake hands with O.J.," Felix told Radar he insisted.
A few hours later, Simpson got his apology, the author said.
Are you shocked to hear about Simpson's prison run-in? Let us know in the comments!