Nick Carter Sued By Bouncer After Epic Florida Bar Fight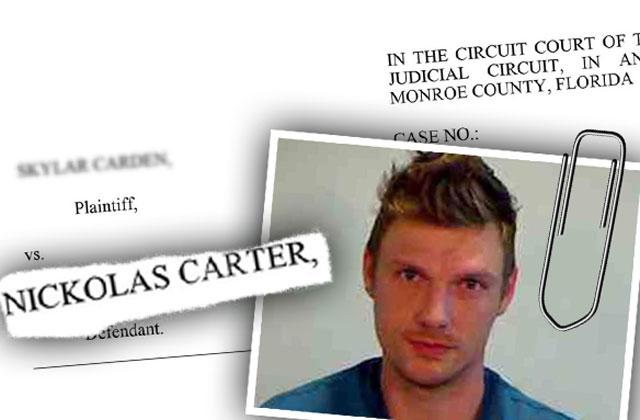 Article continues below advertisement
When they were tossed from the establishment, Carter reportedly got physical with a bouncer.
Now, the bouncer grabbed by Carter is suing the once boy band star, claiming he choked him out during the scuffle.
The bar's bouncer also likened Carter to a "backstreet thug" based on his violent actions, New York Daily News reports.
Unfortunately for Carter, this behavior isn't so surprising.
The has-been singer has a history of alcohol-related troubles. He was arrested for driving under the influence in 2005, and later spent three months in rehab.
On police video of his most recent arrest exclusively obtained by RadarOnline.com, the former boy band star slurred through an explanation of his celeb status while speaking to a responding officer.
"Sir, my name is Nick Carter from the Backstreet Boys, I'm a f***ing singer," the boastful 35-year-old said on the tape. "All I'm asking is a second, and a chance, to rectify the situation and to talk to the owner or manager of this place and to say, I don't want all this s**t."
Now, he's got a lawsuit coming his way. Ouch!