Miranda Lambert Speaks Out On Blake Shelton Divorce During Emotional Concert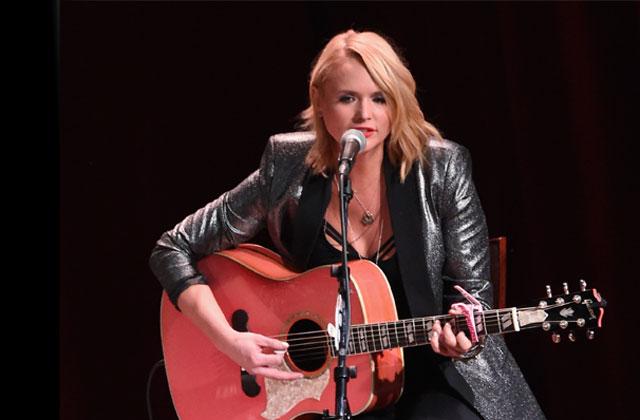 Miranda Lambert is coming to terms with her summer split from ex-husband Blake Shelton — and she isn't afraid to be candid about it, either.
The country star dished on her divorce during a concert in Nashville, Tenn. this week, introducing a Scotty Wray song that struck a chord (get it?) with her after a difficult year.
"So this song, I don't know if I can do it without crying," she told the crowd. "Scotty Wray has been with me since I was 17. For a long time, he was my band. We have been through everything together, good and bad."
Article continues below advertisement
"We both went through a really sh***y 2015 and we have the tattoos to prove it," she added. "He wrote a song a long time ago called 'Scars.' I never felt like I could sing it until now."
After the show, Lambert took to Instagram to thank her audience for listening to the emotional moment .
"Last night was magical. I feel so blessed to call these incredibly talented people my friends," she wrote. "They inspire me every day. And Scotty Wray who has been by my side with a guitar in his hands for 15 years now."
"I've been singing his song 'Scars' with him all those years. And last night I got to sing it on my own for the first time," she continued. "It meant a lot to both of us. Sometimes you have to live it to sing it. Especially a song like that. Thanks to everyone who came to share it with us."
It hasn't been all bad for Lambert, however, who began dating 27-year-old musician Anderson East over the holidays.