Mariah Carey & James Packer's Prenup Details Revealed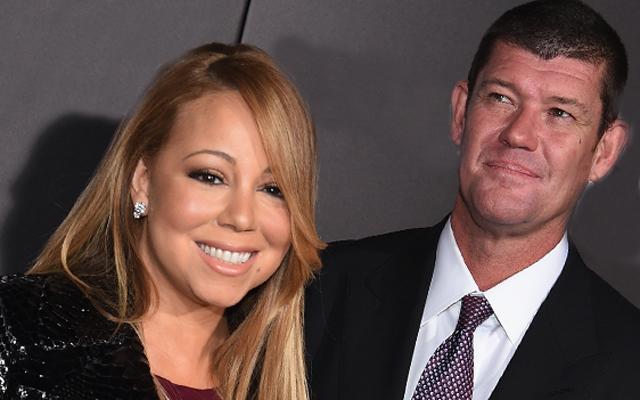 Mariah Carey's wish came true last week when her billionaire boyfriend James Packer asked her to be his wife. But the good news just got even better: RadarOnline.com has exclusively learned from a source close to the 45-year-old diva songstress that so far, it looks like there will not be a prenup!
"It seems like she has convinced him that there is really no need to even have one to begin with," the insider said.
Article continues below advertisement
Truth be told, the "Dream Lover" singer's fortune is estimated to be at $520 million. However, her hunky 48-year-old fiancé is worth a whopping $4.7 billion!
"She told him that she really doesn't need his money because she has plenty of her own," the insider told RadarOnline.com.
According to the source, "James said he did not want to upset Mariah by focusing on the whole prenup thing because she would like to think that they will be together forever. Bringing up such a minor issue would just take the romance out of the equation."
Following their less than one year whirlwind romance, Packer proposed to Carey in her hometown of Long Island, New York, on Jan. 21, with a 35-carat diamond ring worth an estimated $8 million.
As RadarOnline.com was the first to report, Carey has been gearing up to be Packer's wife for several months now and, although he initially planned on proposing on Valentine's Day, the source said, "He could not wait any longer."
"She has wanted to be his wife pretty much since they first got together and has already started to plan what type of wedding she wants to have," the insider previously said.
Do you think that James Packer should make Mariah Carey sign a prenup? Tell us your thoughts in the comments below.