Exclusive
Downward Spiral! Insiders Fear Marc Jacobs' Partying Could Torpedo His Business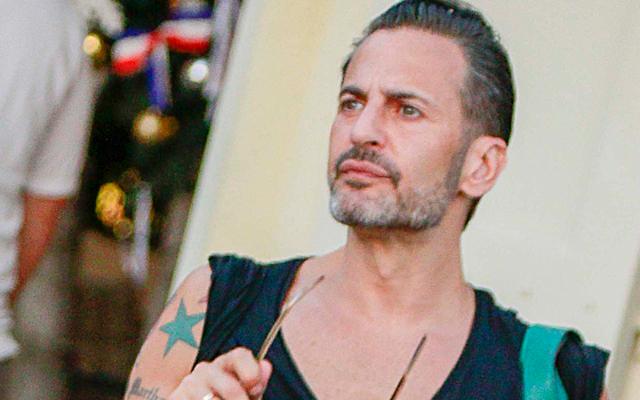 Marc Jacobs has been partying around the world for months, and RadarOnline.com has learned that insiders fear his health isn't the only thing at stake. A source claimed that there are growing fears the 52-year-old designer is close to "falling off the wagon" and his 32-year-old fashion empire could be the first casualty.
The first signs of trouble came last March, when Jacobs's longtime business partner, Robert Duffy, stepped down as chairman of the board, and they folded the Marc by Marc line.
Article continues below advertisement
Now, the troubled fashion star is the sole head at the helm of his Marc Jacobs brand and the insider said that insiders believe the future is not looking bright for the multi-million dollar business.
"Marc will crash and burn and it's his own doing," the source said. "It's the first time he's ever run his own company."
According to the insider, Jacobs is totally on his own without the help of Duffy, who is completely "over it" and "not coming back" despite Jacobs's cries for help in business and in his personal life.
"He's done, out," the source said of Duffy, who has admitted to helping Jacobs with drug issues over the years. "Robert won't help him this time. He's helped him for 30 years! He's over it."
PHOTOS; Check Out The Variety Of Wigs For The Fashion-Conscious Canine
Indeed, Duffy was cited as the force behind Jacobs's 2007 rehab stint.
Now, Jacobs has recently been spotted galavanting around the world in a private jet, hanging on St. Barth's with porn stars, playboys and more.
Surrounded by the party atmosphere, the insider said there are concerns he's not sticking to the straight and narrow.
"I doubt he's sober," the source added.
A rep for Jacobs did not respond to Radar's request for comment.