Rocco Ritchie Deletes Instagram Account Amid Bitter Feud With Mom Madonna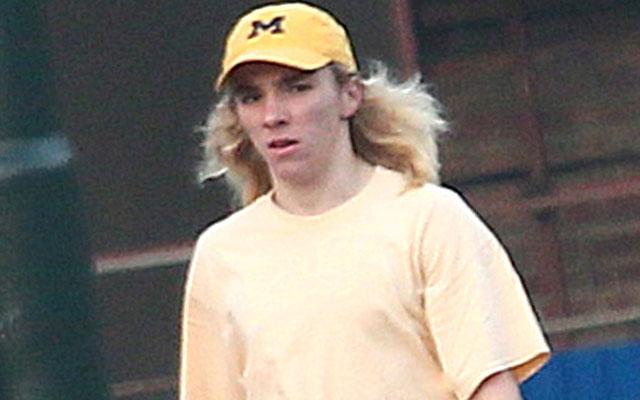 After blocking mother Madonna from his Instagram profile, the pop star's son Rocco Ritchie decided to delete his account altogether.
As RadarOnline.com previously reported, the 15-year-old son of Madge and film director Guy Ritchie had 138,000 followers on the social media site, including his father and stepmother, both of whom he followed in return.
When the relationship with his mother turned sour, thanks to a bitter custody battle across the Atlantic ocean, the teen opted to block the "Like A Virgin" hit-maker from his account, before deleting it completely.
Article continues below advertisement
"It's not a great sign that Rocco is blocking his mum on social media, especially after all the rumours that she was embarrassing him with her posts about him," a source recently told The Sun.
As RadarOnline.com previously reported, Rocco, who had been living with his father in England, refused to return to the U.S. over the holidays. Soon after, Madonna sought a court order, forcing Rocco to come home despite his protests.
In an effort to make peace, the 57-year-old gave Rocco a shout-out during her Christmas celebration with her other children Lourdes, Mercy and David.
"Merry X-mas to the Sun-shine of my Life! xoxoxoxo," she captioned a photo of the pair in happier times.
Now, thanks to Rocco's continued rebellion, insiders say Madge is threatening to send her son to a "military type boarding school" in order to straighten him out.
Perhaps Rocco's deleted social media account serves as his final fight against Madonna in their mother-son standoff.