Custody Battle Heats Up: Madonna Slams Ex-Husband Guy Ritchie During Concert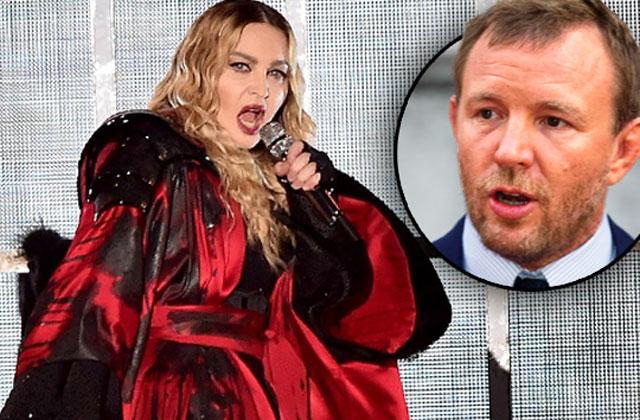 Article continues below advertisement
Reportedly angry over the teen's disobedience, Madonna sought a court order shortly thereafter, ordering Rocco to come home. Unfortunately for the singer, her efforts were unsuccessful.
In what seems like her next form of revenge, the Queen of Pop went on a cuss-heavy rant during her Wednesday night performance in Atlanta, GA.
"I'm looking for a husband, not a c**t," she said over the microphone, possibly slamming Guy. "I already married a c**t."
Watch the Video on RadarOnline.com:
Later, Madge posted a cryptic tweet aimed at her custody battle woes: "Now more than ever............ evenheartsmadeoutofsteelcanbreak."
Will Madonna finally get her way or is she only making matters worse? Let us know what you think in the comments below!