Truce! 'Teen Mom' Leah & Baby Daddy Corey Finally Come To Custody Agreement For Twins In Court Hearing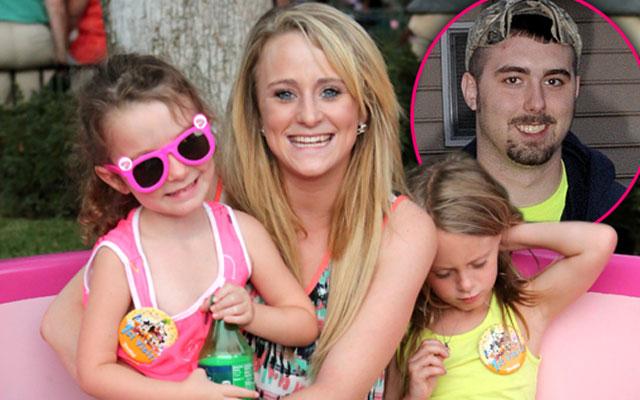 Married couple turned bitter enemies Leah Messer and Corey Simms have finally called a truce in their never-ending custody war, RadarOnline.com can exclusively reveal.
In yesterday's highly anticipated West Virginia court hearing, the mother of three, 23, and her 26-year-old ex-husband agreed to abide by a "shared parenting" plan for their 6-year-old twin daughters, Ali and Aleeah.
"Leah and Corey will get equal time with their girls," a source close to Simms told RadarOnline.com. "The hearing went very smoothly. They both finally came to an agreement that was best for everyone."
Article continues below advertisement
As RadarOnline.com previously reported, a judge took primary custody away from Messer and awarded it to Simms in October, leaving the young mom with her girls only on the weekends.
But now, both parents will get a much more balanced time period per week with their daughters.
"Both sides are very happy with the new plan," the source assured.
The custody update is great news for Messer, whom friends said was "deeply depressed" by losing primary custody in the fall.
She even told friends she believed her ex altered school attendance records in a smear campaign to the court, making Messer look like she repeatedly brought Ali and Aleeah to class late. (Simms insiders vehemently denied the accusations.)
It looks like now, the pair, who divorced in 2011, can work on becoming friends for their children's sake.
"Everyone is getting along for the first time in a long time," an insider revealed. "It's what's best for the twins."