Lamar Odom Pictured Joking Around With His Kids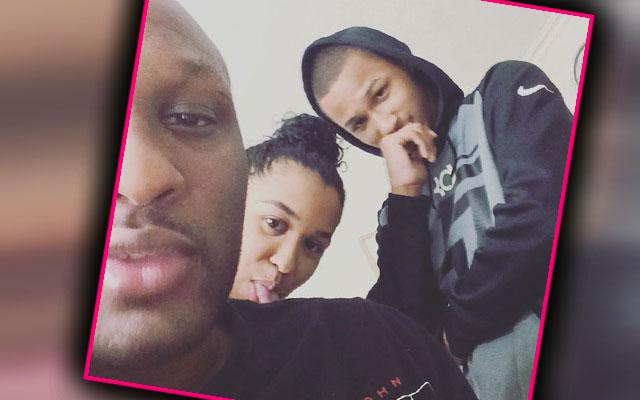 Lamar Odom is slowly making progress in his recovery from a near-fatal overdose, and his kids were there to witness his improving condition.
"Christmas with my pops," boasted Lamar Odom Jr. of his 36-year-old father in a newly posted Instagram photo.
Odom Jr., 13, and his sister, Destiny, 17, are clearly both thrilled to be joking around with their dad in the snapshot. The two teens recently flew from New York, where they live with Odom's ex, Liza Morales, to their dad's bedside in California.
Article continues below advertisement