Lamar Odom's Medical Nightmare — $10 Million To Stay Alive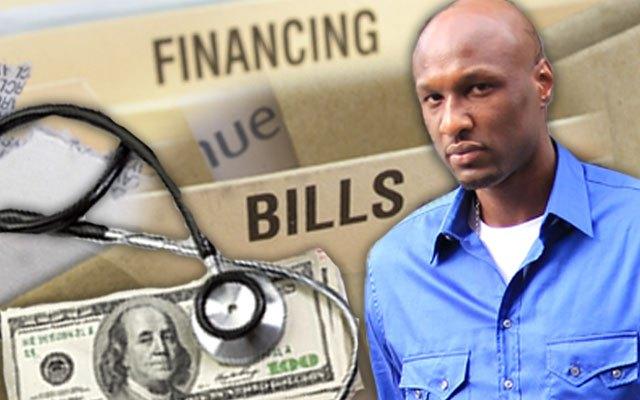 Lamar Odom is still fighting to regain his health after a drug overdose left him on death's door, but now he faces another obstacle: his ever-increasing hospital tab.
For many years, Odom, 36, enjoyed a lucrative career as a professional basketball player, but now, his medical bills have begun eating away at the money he had left. His medical bills this year alone have reached $750k, and are steadily climbing.
Article continues below advertisement
"By the end of the year, he'll have easily made at least a $10m dent in his $55m fortune," an insider told RadarOnline.com. "There's no end in sight and he's completely unaware of what's going on."
As RadarOnline.com reported, after Odom's overdose, his estranged wife Khloe Kardashian rushed to be by his side, and began making his medical decisions. But now, sources fear that she may be running up a tab that Odom can't handle. "Khloe's managing most of it, but to her money's no object and she's signing him up for the best treatments money can buy," the insider said. "The fact they're still only married in name has everyone on Lamar's side freaking out because they know he's going to be left with all these bills when she finally kicks him out."
But sadly, in Odom's condition, there is little alternative to the costly care he has been receiving. "He needs this treatment," the insider conceded, "It's what saved his life – but who's going to pay for it all is going to cause some legal hell down the line."