Steamy Photo Of Justin Bieber & Hailey Baldwin Locking Lips — Are They Official?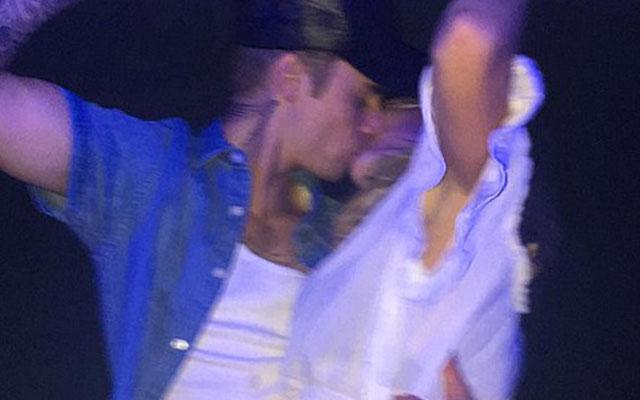 No mistletoe necessary! Justin Bieber and Hailey Baldwin rang in the New Year like everybody else — kissing in St. Barts during a romantic getaway !
After posting a series of seductive photos together on Instagram, the longtime friends seemed to confirm their romance after the "Sorry" singer posted a steamy snap of the pair kissing in a club.
Sporting a pair of cheeky Daisy Duke shorts, 19-year-old Baldwin appeared to be dancing the night away as Bieber, 21, leaned in for a passionate smooch.
Article continues below advertisement
But could the Canadian crooner get himself into trouble with some other rumored lady friends?
Bieber had recently been linked to Kourtney Kardashian — among many other women — who was also vacationing in St. Barts that week. Awkward!
If Kardashian had any qualms with the situation, however, her much-younger family friend didn't seem to care, posting plenty of other photos featuring his young model pal.
Interestingly, at the beginning of last year, the pair was singing a different tune about their relationship.
"We're just friends. I've known him for a very long time, since I was about 13," Stephen Baldwin's daughter told E! News back in Feb of 2015. "But any male in his place, any girl that's around him they automatically assume. That's the world we live in. I'm just trying to be there for him and support him as a friend."
Since then, Bieber and Baldwin have been spotted packing on the PDA during plenty of outings, suggesting that they've never really been "just friends."
Do you think Justin and Hailey are official? Let us know in the comments below!