Cinderella Duggar Jana's Birthday Week From Hell!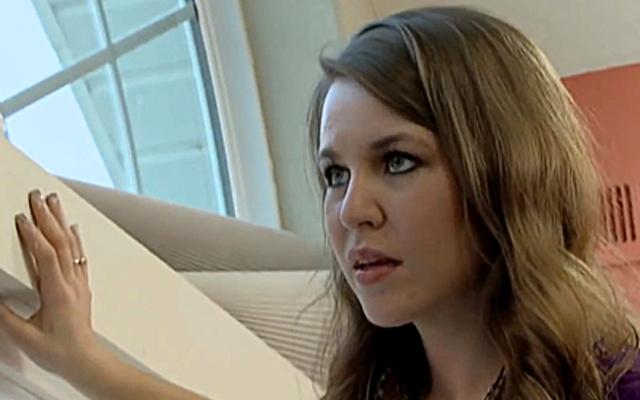 Poor Jana Duggar! As TLC tried to hide the fact that they are still filming with the Duggars after Josh's sex scandal, RadarOnline.com has exclusively learned that the family is back in front of the cameras but old-maid Jana is still relegated to taking care of her little brothers and sisters — even during her birthday week!
Just days before their 26th birthday on January 12, John David Duggar and his Cinderella-esque twin sister took a group of their younger siblings to a lumber yard near their parent's home to purchase wood for a tree house and it was all filmed.
Article continues below advertisement
Jim Logsdon, the manager of Ridout Lumber in Fayettville, Arkansas which is less than 10 miles from the Duggar's home told RadarOnline.com about the reality stars filming on the property.
"The production company from Nashville called me last week, It was the day before they wanted to come in and film. Then the normal camera guy for the family called me and then John David did," he explained.
"He sent over a list of things they needed to build a tree house. He wanted to make sure we have the stuff. We got it all together."
Logsdon told RadarOnline.com that John David and Jana arrived with around three of their younger siblings and the camera crew last week. Neither Jim Bob nor Michelle Duggar accompanied their children on the trip.
"Jana was really the one in charge. We asked her if she needed 4" grooves or 8" grooves and she knew the answer. She was the one giving all the instructions."
Logsdon also said that while the Duggars have been customers of Ridout for years, this was the first time they filmed at his location.
Their purchase totaled $3,500 but the family had troubled transporting their lumber, so they used trucks from Josh Duggar's used car lot to haul the wood away.
While the family was rocked by Josh's sex scandals, 19 Kids and Counting was yanked off the air by TLC, but the three-episode special Jill and Jessa: Counting On aired on the network in late 2015.
Despite TLC's executive vice president and general manager Nancy Daniels telling the audience at the 2016 Television Critics Association press event that they are "still talking and considering it, but we have not made a decision yet," about returning the show to air, RadarOnline.com's exclusive report reveals that the family is indeed filming again.