Amy Duggar Reveals More Secrets Of Josh's Sex Scandal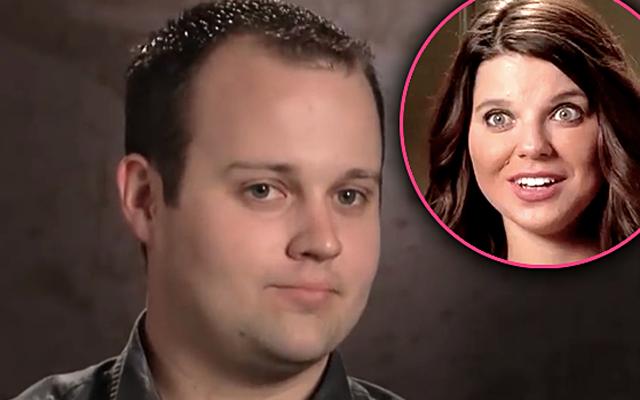 New year, same old drama! Amy Duggar ripped cheating cousin Josh yet again in a scathing New Year's blog post, and RadarOnline.com has all the details.
With Josh tucked away in sex rehab, Amy should be free to enjoy her initial months as a newlywed with husband Dillon King. But her first blog post of 2016 was heavy on the criticism for her cousin.
"Well, first of all I hope everyone had such a Merry Little Christmas!," she began. "It is crazy to think 2015 has already come and gone! Last year was an emotional rollercoaster. There's been so many highs and so, so many lows. I thought I'd write of how 2015 has been from my point of view and what it has taught me."
Article continues below advertisement
She continued, "Life was just wonderful… drum roll please…. until one of my family members made some terrible confessions." As RadarOnline.com reported, that was the month that Josh's Ashley Madison account and fling with porn star Danica Dillon was revealed, just a few months after his molestation scandal became public.
"I knew nothing of the molestation charges, and I had no idea what the Ashley Madison site even was?" she writes. "I was completely shocked just like the rest of the world; the only difference was I was being fitted for my wedding dress with tears running down my face and a glass of wine in my hand as the news broke."
"I wondered what the heck was going on? A million questions flooded my mind. Rage came over me, sadness crept in, and reality sat in that the person I had known my entire life turned out to be a fraud, and a complete stranger."
She wrote, "I've always heard that there were people in this world that lived a double life, but I never thought that someone so close to home would be living a lie."
From there, it was a few gushing paragraphs about her wedding and honeymoon before she admitted, "For my New Year's resolution I'm trying to just let go of what I can't control. It's really difficult to do so, because I do not like confusion of any kind. I've recently been trying to stay positive and embrace the changes that are happening all around me. Sometimes though, it's nearly impossible to just find the silver lining. Change can be scary."
As RadarOnline.com reported, Amy, 28, and her husband last mocked Josh back in November, when they retweeted Brad Paisley's CMA bit featuring his sex scandal.
Do you think it's fair for Amy to bash Josh while he's away in rehab? Let us know in the comments!