Josh Duggar Claims Porn Star Won't Provide Proof Of Rough Sex!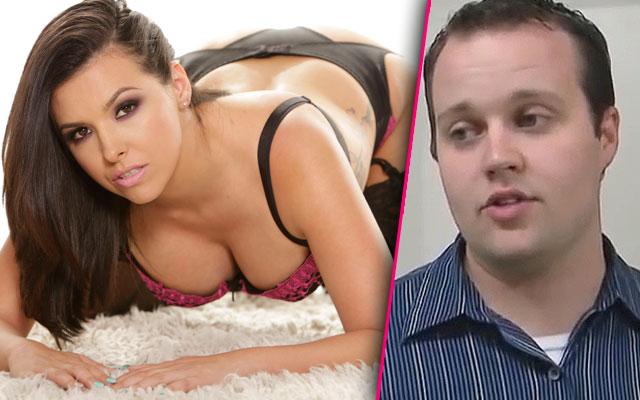 More than two months after slapping Josh Duggar with a $500,000 battery lawsuit, porn star Danica Dillon still refuses to send proof of her violent sexual trysts with the disgraced Christian activist and her subsequent suffering, his lawyers argued in new court documents obtained exclusively by RadarOnline.com.
In the U.S. District Court papers filed on January 18, Duggar's attorney Jeffrey A. Conrad claimed the 29-year-old adult film actress failed to disclose medical records, lost wage information, or text messages she allegedly exchanged with the married father of four, 27, around the time of their two nights of rough sex last year. (Duggar has denied ever meeting Dillon, and therefore argued he could not have assaulted her after coughing up cash for sex.)
Article continues below advertisement
READ THE SHOCKING COURT DOCUMENTS
Instead of taking the time to send the evidence, mother of two Dillon has been partying all over the world in recent weeks, Conrad wrote.
"It appears that in the days since her Complaint was filed, Plaintiff has found the time to bowl at Admiral Robinson Recreation Center in San Diego, California, ride a helicopter in Kauai, Hawaii, attend a San Diego chargers game, and to publicize photographs of herself undertaking those activities on Instagram," the attorney snapped.
In her Initial Disclosures, Conrad argued, Dillon's team simply sent her $900 contract with Pennsylvania strip club Creekside Cabaret, where she claimed to have hung out with Duggar before one of their hookups.
"That information alone is not sufficient to determine the wages lost to date in light of her alleged inability to work since mid-April," Conrad said.
Now, Duggar wants the judge to order Dillon to disclose all documents relating to the incident.