Drug Lord 'El Chapo' Guzman Arrested In Mexico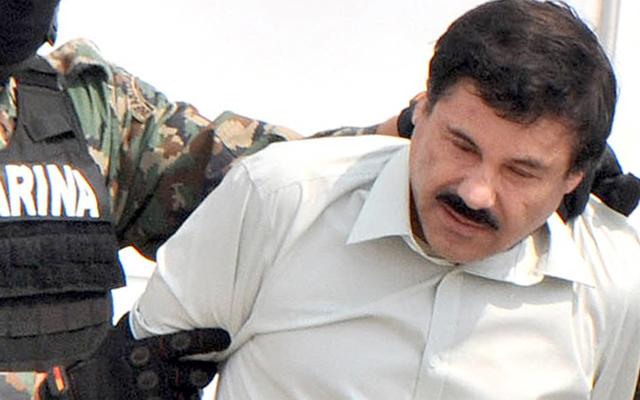 Cartel king Joaquín Guzmán Loera, fondly known as "El Chapo," has been arrested in Mexico, the country's president Enrique Peña Nieto confirmed Friday.
As RadarOnline.com previously reported, El Chapo escaped from prison this summer after digging an extensive hole and tunnel underneath his cell shower.
According to recordings released by Televisa, loud hammering was heard in El Chapo's cell as accomplices worked to dig out his escape route.
Article continues below advertisement
Video surveillance footage also showed Chapo turning up the volume to his cell T.V. in order to drown out the sound of his big jailbreak.
Throughout the summer, Mexican officials had 10,000 members of law enforcement working to find the escaped crime boss, posting a $3.8 million reward for any information.
The notorious drug lord was nearly caught in the Sinaloa Mountains in October, when a cell phone signal was captured. Unfortunately, upon arrival, authorities only discovered the phone wrapped up in a small pile of clothing.
"Mission accomplished: we have it. I want to inform the Mexican Joaquín Guzmán Loera has been arrested," Nieto wrote on Twitter.