Actress Jena Malone Is Pregnant, Expecting First Child With BF Ethan DeLorenzo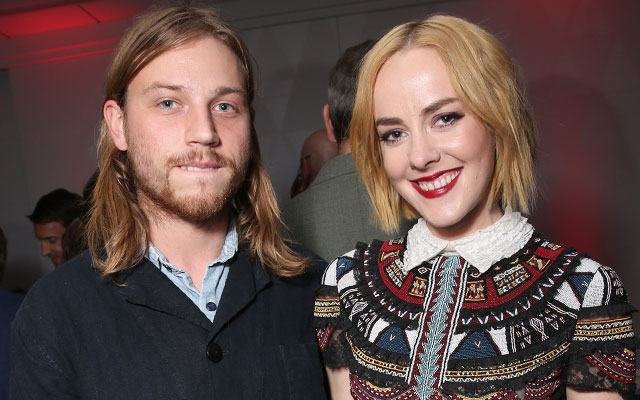 Article continues below advertisement
The 31-year-old also thanked her "beautiful hearted baby daddy" Ethan DeLorenzo for taking the adorable Polaroid snap.
But days before she shared the news, witnesses at a restaurant in San Luis Obispo, Calif. say Malone and her boyfriend sat down for a meal, where it was very clear that she was pregnant.
"Ethan was very sweet and carried her through the doors as they came into the restaurant," one onlooker told Radar.
The source said neither Malone nor DeLorenzo ordered alcohol, but they did toast with their water glasses — cute!
"They talked happily. She ordered chicken and shrimp carbonara," the insider continued, claiming to overhear Malone say "you wanted a boy didn't you," though the context of their conversation was unclear.
Once restaurant goers started to notice the star, however, sources say the pair finished up their meal in a hurry and made a quiet exit.
Days earlier, Malone proclaimed her love for her baby daddy on Instagram, posting a photo of the two captioned: "Head over heels. Literally. With my one and only."
Congratulations to the parents-to-be!