Hulk Hogan Desperately Tried To Hide Racist Rant From Court, Lawyers Claim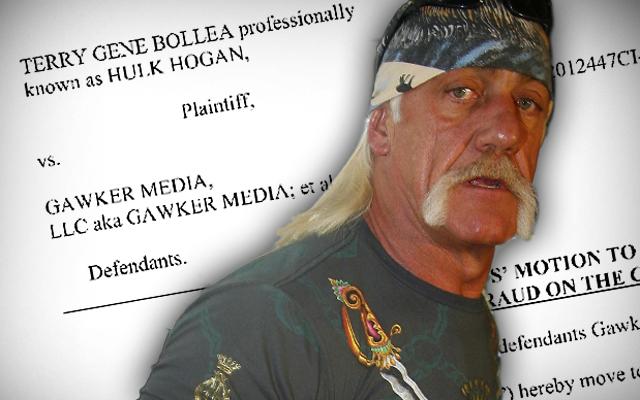 Hulk Hogan "engaged in a systematic effort" to try to keep his racist rant from reaching the ears of fans," new documents filed in his lawsuit against Gawker Media claim. But after RadarOnline.com and The National ENQUIRER exposed the full extent of his disgusting diatribe, lawyers claim his lawsuit against Gawker should be dismissed!
According to court documents obtained by RadarOnline.com, lawyers for Gawker have filed a motion to dismiss the case on the grounds of fraud, claiming that Hogan, born Terry Bollea, and his legal team, "engaged in a systematic effort to hide from Gawker and this court the existence of additional tapes of his encounters with Heather Clem, including one that shows him making a series of racist and homophobic statements."
Article continues below advertisement
The wrestler sued Gawker after they published a clip of him having sex with Clem, the wife of his former friend Bubba "The Love Sponge" Clem, around 2006.
RadarOnline.com and The ENQUIRER then exclusively revealed that the wrestler, 62, had used homophobic slurs on the videotape, as well as shockingly racist jokes and the N-word. He was subsequently fired from the WWE over it.
The legal documents also claimed Team Hogan had been hiding "unquestionably relevant evidence" including the actual existence of the other tapes and "only abandoned the pretense that there was not an additional sex tape containing racist statements once that fact was reported by The National ENQUIRER."
The motion was ultimately denied with a trial date set for March 7.