Gizelle Bryant Reveals Ex's Mistress 'Told Me' About The Infidelities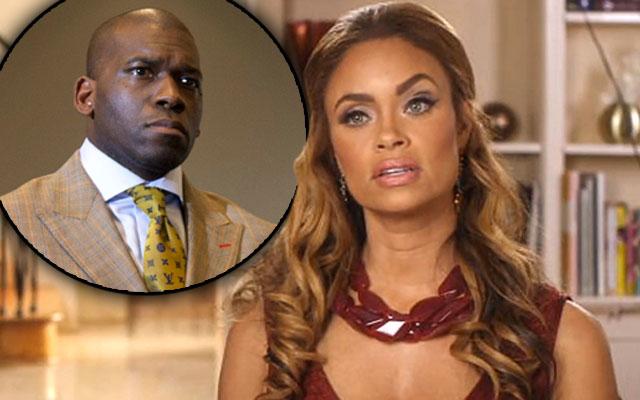 Gizelle Bryant may have spent the series premiere of Real Housewives of Potomac arguing about etiquette with Karen Huger.
But prior to joining the Bravo franchise, the 45-year-old reality star was married to megachurch leader Jamal Bryant, 44.
Unfortunately, their happily ever after ended in a divorce after Gizelle found out that her husband had an affair.
"Actually the young lady told me," she admitted to OKMagazine.com. "She called me and told me. That was a lovely day."
Article continues below advertisement
After the mistress spoke with Gizelle, she confronted her husband.
"So then after that, obviously I approached him about it and he admitted it," she said. "So the rest of it, the meat of the infidelity came from him. Not from her."
Going through a very public divorce was hard for Gizelle.
"It was extremely isolating and lonely because I really felt like I didn't have anyone to talk to because there was such a spotlight on he and I in Baltimore," she confessed. "I really had to lean on my true friends and family to get me through it."
But instead of losing control, Gizelle bunkered down and focused on her children.
"I had these little kids," she explained. "At the time, my oldest was 2 and my twins were 1. I really just kind of focused in on being a mom and getting us through it.
Years later, Gizelle is still trying to coparent with her ex.
"It's one day at a time," she said. "But we are now 7-8 years in, so we kind of got it down to a science."
"There are always little rough days here and there, but he and I are really good friends. And we've always been good friends, so we're really at a good place," she continued.
For Gizelle, there's no looking back now.
"You just got to put your big girl panties on and just move on," she said.
RHOP airs on Bravo Sundays at 9 PM ET.