Mother of Farrah's Late Baby Daddy Furious She Was Shut Out Of Family Reunion, Slams MTV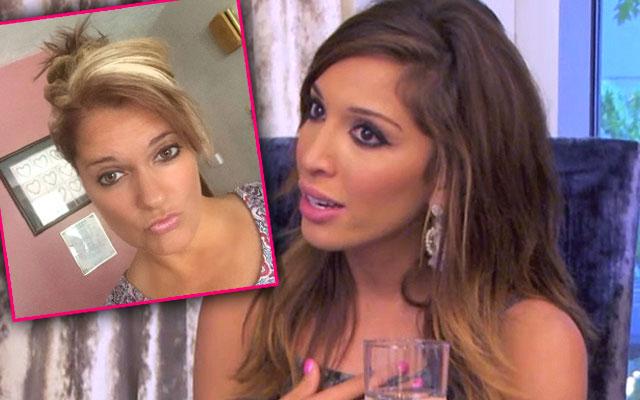 On last week's episode of Teen Mom OG, Farrah Abraham seemed to share a peaceful visit with the family of her daughter's late father, Derek Underwood, who died in a tragic car accident just two months before Sophia's birth.
But behind the reunion was anger, as Underwood's mom, Stormie Clark, was left out of the gathering— and MTV even referred to another woman as the late teen's mother!
Instead, Underwood's stepmother, Debbie, was labeled as Derek's mother onscreen, infuriating Clark.
Article continues below advertisement
"It ripped my heart out," Clark exclusively told RadarOnline.com of MTV's mistake. "We were all shocked."
"Derek's father Jerry is his only blood relative airing on the show. Those other people filming with him are Derek's STEP-family."
Clark, 6-year-old Sophia's paternal grandmother, previously fought Abraham, now 24, for visitation rights to her granddaughter, but lost in court. She says she hasn't spoken to or seen Abraham or her little girl since the 2010 court battle.
"It saddens me that Sophia is falsely informed about me, her grandmother, and they want her to believe that Debbie is her grandma, which couldn't be further from the truth," Clark said. "It's so sad that Sophia has so many family members that love her so much, and we are all right here."
Article continues below advertisement
In addition to Underwood's sisters, Sophia's aunts Alissa and Kassy, the little girl has a great-grandmother in Clark's mother Rose, who "meant the world to Derek," Clark insisted.
She claims Rose lives in St Joseph, Missouri, where Abraham and her daughter visited her late boyfriend's father and stepmother in the recent Teen Mom OG episode— but the reality star failed to reach out.
"She and Derek had a very strong bond. She would love nothing more than to meet Sophia as well. She has no ill will toward Farrah, and never has," Clark said. "My mom knew how much Farrah meant to Derek, and I'm pretty sure that Derek told Farrah all about his Grandma Rose. As a matter of fact, Farrah met my mother Rose here at my house at Derek's graduation party."