Exclusive
Bombshell Lawsuit! Dr. Phil Sued For 'Verbal Assault' On Employee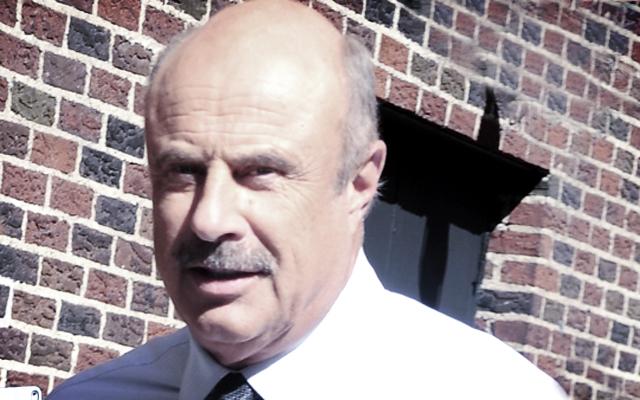 Dr. Phil and CBS have been slapped with an explosive lawsuit from a former Dr. Phil Show employee, who claims the TV star subjected her to a "verbal assault" that left her with "emotional distress," RadarOnline.com has learned.
Leah Rothman filed a lawsuit in California on January 20, alleging false imprisonment, intentional infliction of emotional distress, whistleblower retaliation and wrongful constructive termination, and naming Dr. Phil, CBS, and some of their other business partners as defendants.
Article continues below advertisement
Rothman worked on the Dr. Phil Show from December 2003, until April 24, 2015, "when Plaintiff was forced to leave," the documents claim.
Her employment went smoothly until March 11, 2015, when Rothman claims she and "approximately 300 other individuals who worked on the Dr. Phil Show were summoned into a single room, where security officers were also present."
"Dr. Phil entered the room and demanded that the doors to the room be locked," the documents claim, "forcing all of his employees present, to be enclosed in a room with no way out."
"The employees were packed in the room together. Because the employees were packed in the room together, Plaintiff and those around her were forced to stand in the enclosed room. During this meeting, Dr. Phil also demanded that every employee turn off their phones, further isolating them," the documents state.
"Dr. Phil yelled at the employees present at the meeting," the documents continue, "…alleging that one of them had leaked internal information to the press. Dr. Phil informed those present that he had contacted the 'Feds' because the information that was transmitted was done over state lines."
Article continues below advertisement
"During the meeting, Dr. Phil was yelling at Ms. Rothman and her colleagues, slamming items down and threatened sic whoever leaked the story," the documents state. "Specifically, he stated, 'If you f**k with me, I'll f**k with you,' continuously using profanity toward the employees throughout the meeting."
Rothman claims she "began experiencing emotional distress from the verbal assault," but was not allowed to leave.
Two days later, she claims she met with HR and complained about what she calls "the inappropriate behavior." According to Rothman, the HR rep said "that the Dr. Phil show had been a problem for CBS since the beginning of it being on the air," but that "Dr. Phil was their cash cow and that they needed him and his show on the CBS network."
After that, she claims, HR blew her off, and she grew increasingly "nervous when entering the workplace."
Article continues below advertisement
Ultimately, she says, she "was forced to quit her job … due to the intolerable workplace she had been subjected to working in."
She has "suffered emotionally, endured numerous sleepless nights, has had her work affected due to her focus shifting, and has lost the feeling of safety one would expect in any workplace," the documents claim.
Now, she wants a jury trial to determine if she can get damages and attorneys fees.
Dr. Phil has yet to respond.