David Bowie's Ex-Wife Crumbles On 'Celebrity Big Brother' At News Of Rocker's Death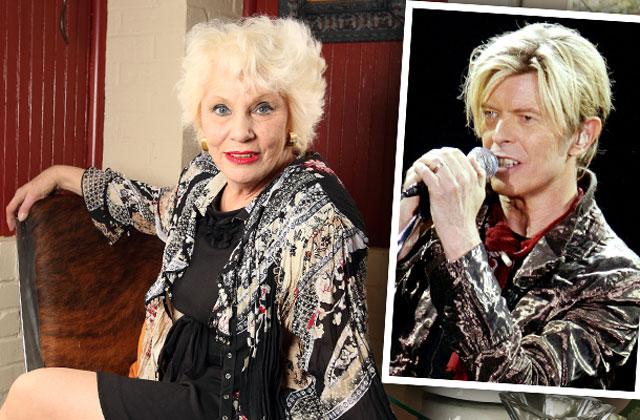 David Bowie's ex-wife Angie was informed of the music legend's passing while on set of Celebrity Big Brother, where she's been filming as a contestant and isolated from any news of the outside world.
The "Loving the Alien" star's former bride, 66, reportedly broke down on camera after hearing the news, telling fellow contestants John Partridge and David Guest, "Stardust is gone."
According to PEOPLE magazine, Bowie also admitted that she hasn't "seen him for so many years," and "can't make a big drama out of it."
Article continues below advertisement
"I just feel like an era has ended with his passing," she confessed. "I'm so very sad."
The former model and actress was married to Bowie from 1970 to 1980.
Despite the heartbreaking news, Angie opted to stay on with Celebrity Big Brother's 10th season after executives informed her of Bowie's passing Monday afternoon.
As RadarOnline.com previously reported, Bowie's death was first revealed on the rocker's social media pages late Sunday night, following the 2016 Golden Globe Awards.
"David Bowie died peacefully today surrounded by his family after a courageous 18-month battle with cancer," the official statement read, shared by Bowie's supermodel wife Iman. "While many of you will share in this loss, we ask that you respect the family's privacy during their time of grief."