Dame Edna Star Rips Into Caitlyn Jenner: 'She's A Publicity-Seeking Ratbag'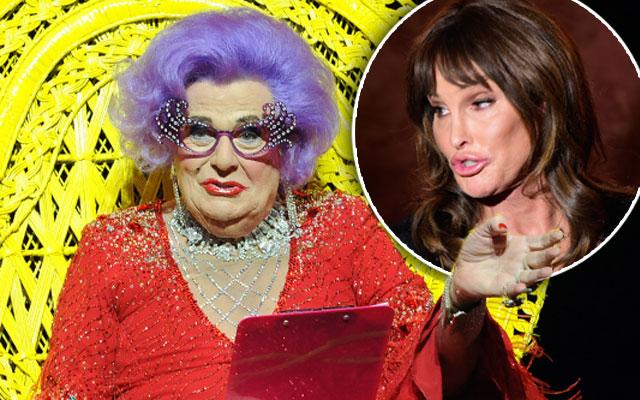 Barry Humphries, the Australian comedian who created alter-ego star Dame Edna, has gone on the attack against Caitlyn Jenner.
In a salacious interview with The Telegraph, the 81-year-old defended pal Germaine Greer, who ruffled feathers for calling transgender women "men who believe that they are women and have themselves castrated."
"I agree with Germaine! You're a mutilated man, that's all," Humphries told the publication. "Self-mutilation, what's all this carry on? Caitlyn Jenner — what a publicity-seeking ratbag."
Article continues below advertisement
This week, Jenner hosted a special screening of the film Tangerine, rocking some trendy bangs and a low-cut dress for the occasion. It's safe to say she feels comfortable in her new skin!
Will Caitlyn hit back at Dame Edna? Let us know what you think in the comments below!