Charlie Sheen Set To Appear On 'The Dr. Oz Show' As Regular Guest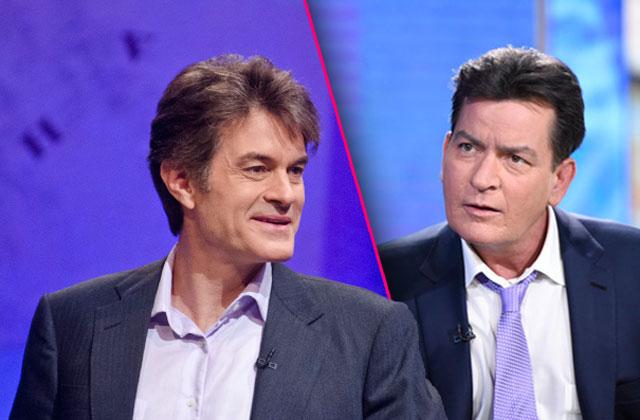 You haven't seen the last of him yet! After making two special appearances on The Dr. Oz Show this week, sources say Charlie Sheen will be a regular guest on the daytime program.
According to Page Six, the notorious actor is set to appear on the show "a lot over the next few weeks," though the details have yet to be finalized regarding the schedule.
Surprisingly, the insider also revealed that Sheen won't be paid for the exclusive guest slot, as the once highest paid TV actor hasn't been compensated for an appearance since his role in 2014's Anger Management.
Article continues below advertisement
But is it all just a publicity stunt? As RadarOnline.com previously reported, the actor claimed to have been 11 years sober during the interview with Oz, but forgot to mention what the New York Daily News called a "booze and blow binge" at the Plaza Hotel in 2010.
The paper claimed the troubled star admitted he had been drinking alcohol and using cocaine before cops found escort, Capri Anderson, naked and cowering in a corner around 1:30 a.m.
Sheen ultimately attended a rehab program to avoid jail time.
Do you think he's changed or is this just another antic from Charlie Sheen? Sound off in the comments below.