Charlie Sheen Risks Life By Quitting HIV Medications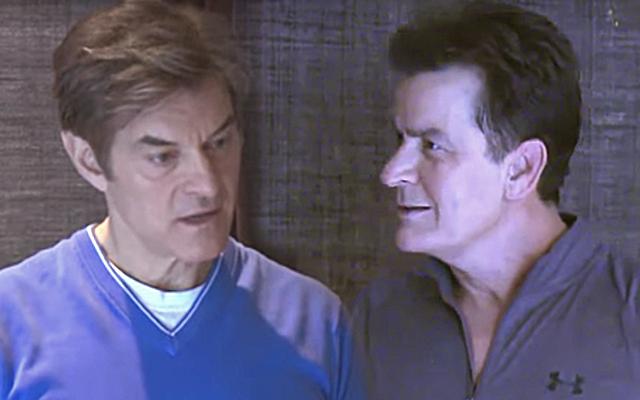 Article continues below advertisement
Sheen's decision to experiment with various treatments in his fight to maintain his health is one of the main reasons for the reemergence of the virus.
"A lot of people came forward with treatments and cures and claims of such," explained Sheen, who had been experiencing negative side effects from his previously successful medications.
"I've been off my meds about a week now," he added in a video clip shown on the program. "I feel great. Am I risking my life? Yeah, so what?"
Despite his assertions, the Two and a Half Men actor reassured Dr. Oz that he would go back on a cocktail of drugs in an effort to keep his virus count down.