It's War! Charlie Gearing Up For Brooke Mueller Custody Fight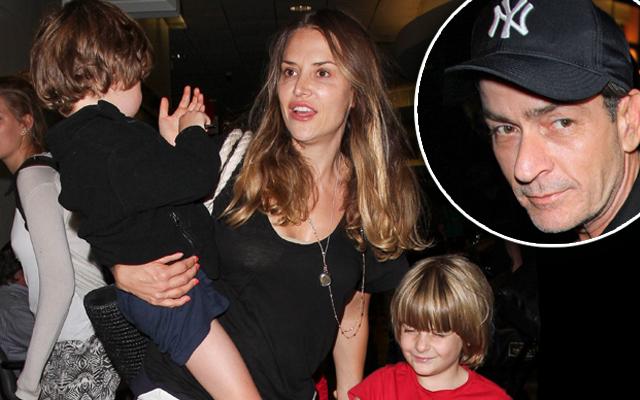 First Denise, now Brooke! Charlie Sheen is already being sued by his ex-wife Richards over issues concerning their daughters, Sam, 11, and Lola, 10. And now, RadarOnline.com has learned, Sheen is ready to launch a battle himself against her other ex, Mueller, over custody of their twin sons, Bob and Max, 6.
The former Palm Beach socialite recently relapsed and is back in rehab in Utah. Meanwhile, sources told RadarOnline.com that the HIV positive actor, has instructed his newly hired attorney, Mark Kaplan, to prepare for war.
Article continues below advertisement
"Brooke's lawyer thinks Charlie doesn't want to pay $55,000 a month in child support because she is in rehab again," the insider told RadarOnline.com. "This could be a way for Charlie to save money, because he is bleeding cash."
And although Mueller's mom, Moire Fiore, and her brother have been taking care of the boys during Mueller's rehab stint, the source said, "Charlie is ready to hire full-time nannies to help him take care of the boys if he should get more custody."
Mueller, 38, is expected to remain in treatment in Utah for a minimum of three months.
Mueller's rep told RadarOnline.com, "We have no knowledge of this and won't be commenting."
Sheen's rep didn't immediately respond to request for comment.