New Conspiracy Claims Bristol Faked Baby Daughter's Birth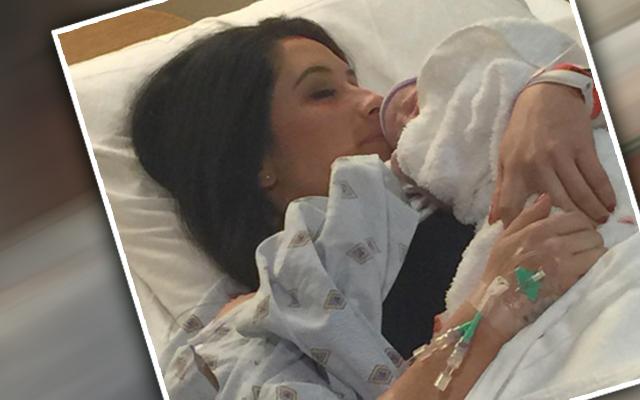 The Palins are caught in another baby cover-up conspiracy! Not long after Bristol posted hospital photos showing daughter Sailor Grace's birth, critics claimed she had fudged some of the details. Today, she hit back with her side of the story, but was it the truth?
The 25-year-old daughter of losing VP candidate Sarah Palin is embroiled in a scandal about the true birth date of Sailor Grace, the second child she had out of wedlock. Some critics claim that a photo of her IV seemed to show the date November 4, 2015, more than a month earlier than her December 23, 2015 birth date.
Article continues below advertisement
The former abstinence advocate then posted a picture on her Instagram page on January 4, 2015, to address the rampant rumors.
"For all the people saying I gave birth 11/4/15...here is my IV that was started on 12/22/15 when I was admitted, my baby girl was born 12/23/15 stop trying to create controversy where none exists, desperation is the ugliest thing," the caption said, next to a picture of her with her mother and a close-up of her IV tape.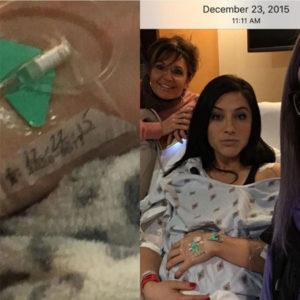 Bristol later deleted the photo clearing up the "controversy" shortly after it was posted.
RadarOnline.com broke the news that Bristol was pregnant for a second time, with her now ex-fiancé Dakota Meyer's baby. Their engagement was called off after RadarOnline.com reported that the 27-year-old had been previously married.
The Palins are no strangers to birth conspiracies: When Trig Palin was born, many speculated that Sarah did not give birth to him, but that Bristol was his mother. The Palins strenuously denied the claims.