Blac Chyna Admits She DOES Care What The Kardashians Think About Relationship With Rob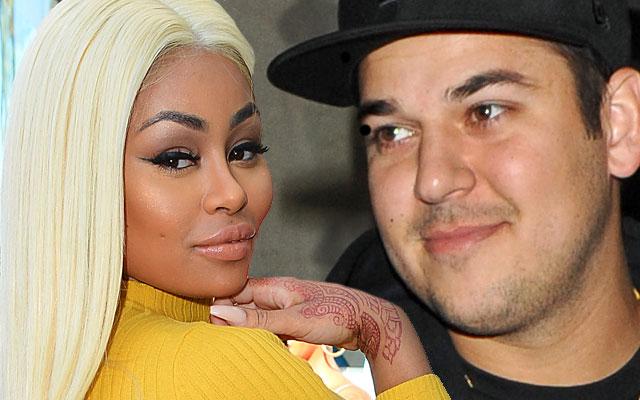 Blac Chyna and Rob Kardashian made major waves when they announced this week that they, like a modern day Romeo and Juliet, were defying their family names to be together. Now, despite a long and public feud, the 27-year-old model reveals that she does care what her boyfriend's family thinks of her. Could this admission be the olive branch that finally brings together House Kardashian and House Chyna?
Article continues below advertisement
On Friday as Chyna headed into the airport to catch a flight to London by way of Austin, TX, she was asked by paparazzi if she cared what the Kardashian clan thought of her new relationship with the only male member of the famous family. To everyone's shock, she responded, "Of course I care... I love all of them."
However, that token of peace may have been shattered just a short time later. As RadarOnline.com reported, Chyna would go on to be arrested in Austin for drunk and disorderly conduct and drug possession - just a matter of hours after visiting with Rob's mom, Kris Jenner for the second time in a matter of days.
Chyna's mom has since spoken up about the arrest, suggesting it was all a Kardashian conspiracy, and claiming it was no coincidence that it happened so close in time to her visit with Jenner. "Smells fishy like K-fish," she said.
Do you think Chyna and the Kardashians will ever resolve their feud? Share your thoughts in the comments section below.