Tokyo Toni Slams Khloe Kardashian Amid Claims That Kris Jenner Conspired To Get Daughter Blac Chyna Arrested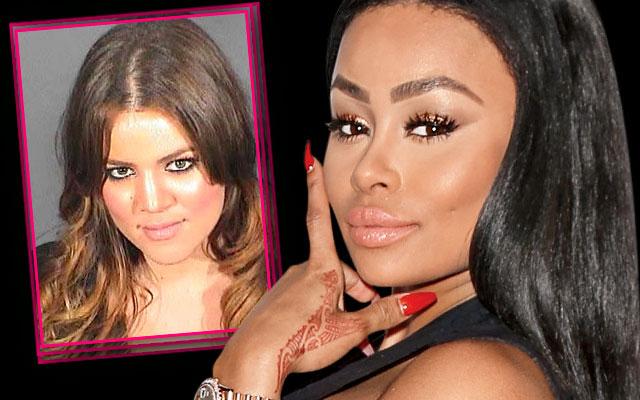 Rob Kardashian's relationship with Tyga's baby mama Blac Chyna caused an already volatile situation to explode, and now, both sets of mothers have gotten involved!
Chyna's mom, Tokyo Toni, has claimed that her daughter's arrest in Austin, Texas was part of a Kardashian family conspiracy, citing the incident's closeness in time to the 27-year-old's visit with Rob's mom, Kris Jenner. Then, following the arrest, Khloe Kardashian posted a tweet that seemed to be directed at Chyna, which said, "Damn!! On a Friday kid!!!"
Article continues below advertisement
In retaliation, Chyna's mom took a trip down memory lane to remind Khloe of her own legal transgression. Toni posted a comment to a mugshot photo of Khloe Kardashian, who was arrested in 2007 for DUI. She captioned the photo, "Momma don't start sh*t she states sh*t... Driving isn't good at all lit."
As RadarOnline.com reported, Rob and Chyna have not let their family feud get in the way of their love. The 28-year-old drove an estimated 19 hours to pick up his woman from Texas after her arrest.