Transcripts Reveal Bill Clinton & Tony Blair's Concerns After Princess Diana's Death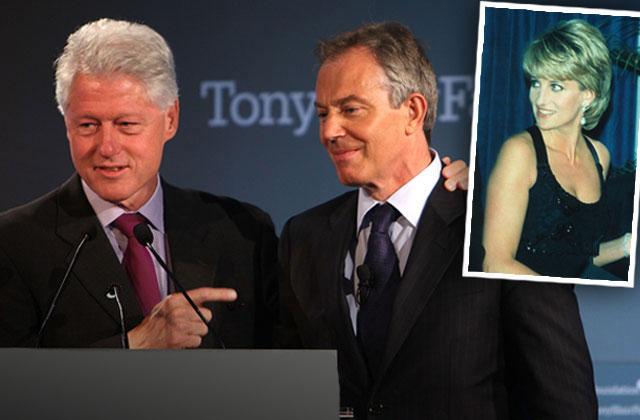 The private conversations between Bill Clinton and Tony Blair just hours after Princess Diana's death have been revealed in a series of newly released transcripts.
During their phone calls, the former president and Prime Minister discussed a litany of topics — including eating moose lips in Russia — but the conversation focused primarily on concerns for Diana's sons, Prince William and Prince Harry.
Article continues below advertisement
"She was such a rock of stability in the sense she connected them with the outside world," Blair said of Diana, explaining he had had lunch with the princess and son William just weeks before. "The eldest boy, William, is quite like her in a way, he is very 'feet not he ground,' he does things kids his age do."
"Yeah, I worry a lot about those kids now," Clinton responded from his vacation spot in Martha's Vineyard.
"I will personally miss her," Blair responded. "It's like a star falling. She was a star for the kids."