Amy Schumer Has A Boyfriend — Get Details On The Sexy Furniture Designer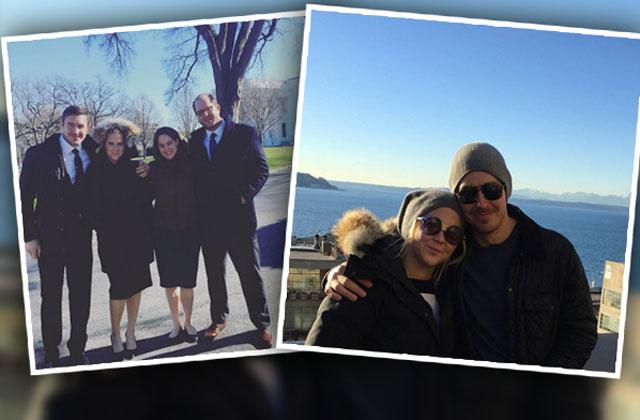 There's a new man in Amy Schumer's life! The actress' boyfriend is Ben Hanisch, 29, an incredibly sexy furniture designer living in Chicago.
The pair's official get-together seems to be a recent development, as Hanisch was photographed accompanying the Trainwreck star for her trip to the White House on Tuesday, Jan. 5.
But they're reportedly head-over-heels for each other already!
"Amy is so, so happy," insiders told PEOPLE magazine. "She calls him her boyfriend and says he constantly tells her how pretty, sexy and perfect she is. She feels like she hit the jackpot."
Article continues below advertisement
Meanwhile, Schumer's hunky man lives up to his complimentary reputation, posting a loving photo of the pair on Instagram along with a downright adorable caption.
"Sometimes in life you get extremely lucky, and the smartest, funniest, most beautiful woman comes along when you least expect it," Hanisch gushed about Schumer alongside the snap. "Here's to what adventures 2016 brings!"
For their presidential visit, Schumer made sure to mention her boyfriend as well, writing to Twitter, "Fam and man at the whitehizzy."