Walc—Don't Run—To Get The Best New Navigation App!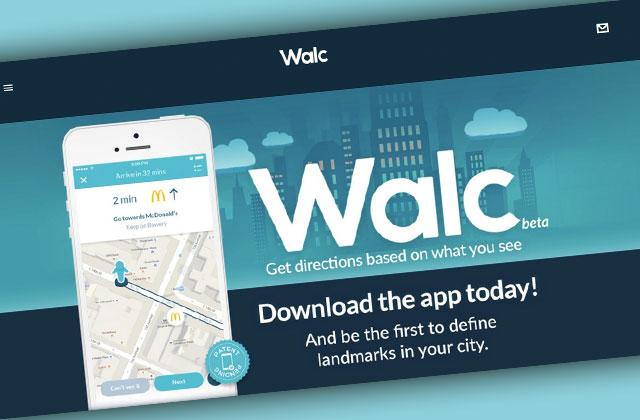 The groundbreaking, time-saving and pioneering Walc navigation app will whisper impeccable directions into your ear with its revolutionary, hands-free "Pocket Mode" updates!
The world's first walking app uses landmarks to navigate and makes getting around on foot fun and easy wherever you're going.
Walc-ers are directed to their destinations by using simple voice commands, eliminating the need to pull your hands out of your pockets and into the cold and giving you the chance to look around and enjoy the journey as you go!
Article continues below advertisement
Walc bypasses the complications of other navigation apps bound by street names, addresses or distances.
Just let your Walc app know what you're seeing while you walk and let the app guide you to where you want to go. It's as simple as saying, "I'm hanging a left at McDonald's" and Walc will hold your hand the rest of the way — serving up step-by-step directions based on what you see!
Walc will give you confidence to explore and because it's compatible with all the top music apps, like iPlay and Spotify, makes it all the more fun to take the journey!