Free At Last? Inside Teresa's Plan To Avoid House Arrest After Prison Release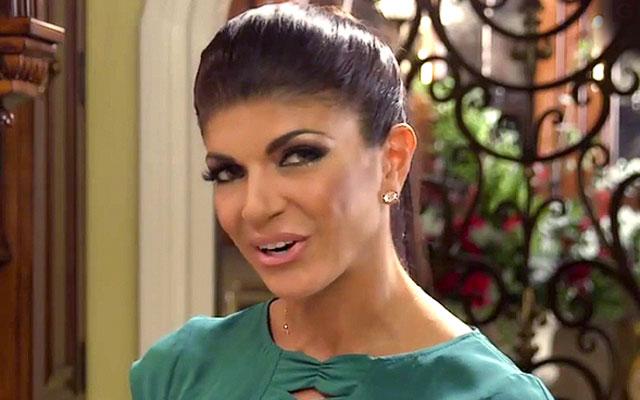 Teresa Giudice is fewer than ten days away from being released from prison, and RadarOnline.com has learned she is scrambling to come up with a plan to avoid house arrest after her release.
According to an insider, Giudice hunkered down with her lawyer, James Leonard, over the weekend at the Danbury Correctional Facility in Connectict to discuss potential deals.
"She is of course beyond excited about the upcoming release," an insider explained. "The final details of the release are still in the works, along with the conditions of her house arrest. Teresa is hopeful that the Bureau of Prisons won't require her to stay at the house for the next two months."
Article continues below advertisement
"She is very eager to get back to work including filming Real Housewives of New Jersey," the source told RadarOnline.com. "It's still up in the air as to whether or not Teresa will be allowed to film during the house arrest, but she will be required to check in with an official from the Bureau of Prisons, which will continue to monitor her activity. Whatever Teresa is required to do, she will follow to the letter."
Meanwhile, as RadarOnline.com reported, she's already making plans for an unforgettable holiday with her family.
"Christmas has always been very special for the Giudices, but it's even more so this year," an insider previously told RadarOnline.com. "This is going to be the last Christmas Teresa and Joe have together for four years once he goes away to prison. But they aren't going to discuss it, and will instead focus on their time together."
The source added, "Teresa is just counting down the days for her release, and is being extra diligent in work duties. The last thing Teresa would do is risk having more time tagged onto her prison sentence for misbehavior."