She's Outta There! Teresa Giudice Released From Prison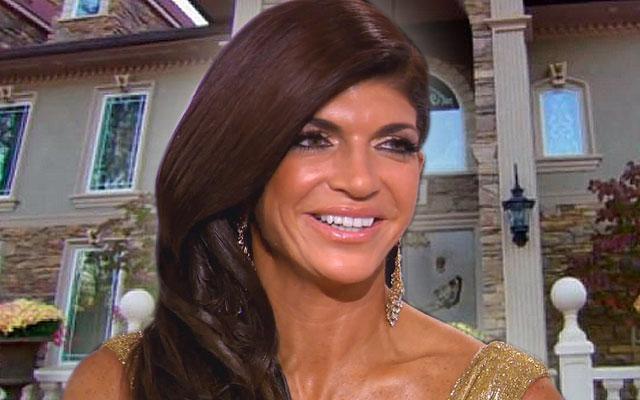 Teresa Giudice has officially been released from the Danbury Correctional Facility after serving ten months behind bars, RadarOnline.com has learned.
The Real Housewives of New Jersey star, 43, was accompanied by her attorney, James Leonard, as she made her way home at 5:30 a.m. on December 23, after her 5:01 a.m. release.
Even though Teresa is no longer locked up, she will still be under the direct supervision of the Bureau of Prisons as she serves the remainder of her two-month sentence under house arrest.
Article continues below advertisement
As RadarOnline.com reported, Christmas Eve will be spent with brother, Joe Gorga, 36, sister-in-law, Melissa, 36, at their house, as cameras from the RHONJ capture the family reunion. Husband Joe Giudice, 43, has also planned an intimate family gathering for Teresa at their Montville, New Jersey mansion.
Family sources previously told RadarOnline.com that it would be a last minute-decision as to whether her four daughters, Gia, 14, Gabriella, 11, Milania, 9, and Audriana, 6, would be at the prison for the big moment.
A source said, "There is expected to be a huge media frenzy and Teresa doesn't want to put the girls in any danger."
The reality star's daughters have already expressed plenty of joy over their mother's return. Gia, the oldest, tweeted after Teresa's arrival back home: "Welcome back."
So what's next?
"There won't be any media interviews right away and Andy Cohen will be the first she does," the source revealed. "Teresa's is only focused on spending time with the family and cooking. The normal stuff she has been unable to do for so long."