Home For The Holidays! Teresa's Christmas Plans Revealed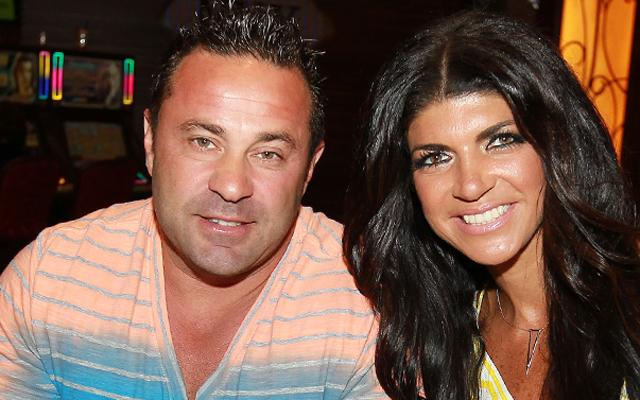 Free at last! Teresa Giudice is scheduled to be released from prison on December 23, and RadarOnline.com has all of the exclusive details about her plans for a heartwarming Christmas at home — before husband, Joe, begins his own stint!
"Christmas has always been very special for the Giudices, but it's even more so this year," an insider told Radar. "This is going to be the last Christmas Teresa and Joe have together for four years once he goes away to prison. But they aren't going to discuss it, and will instead focus on their time together."
Article continues below advertisement
"Teresa won't be allowed to leave the house once she's home because she will be under house arrest until February," the source explained. "But it's all the better for bonding with her family. The girls are so excited that their mom is finally coming home and are calling it a real Christmas miracle."
The table-flipping housewife has already asked Gia, 14, Milania, 10, Gabriella, 9, and Audriana, 6, to buy some gifts for Joe with the help of her family, said the source, and she's also made some gifts of her own behind bars! She's also told Joe how to decorate the home for her arrival, but there's prison business to take care of before she heads back to New Jersey.
"Before Teresa is released, there will be a Christmas party for the inmates at Danbury Correctional Facility, and she is excited to be a part of that as well," the source revealed. "Of course she is more than thrilled to be leaving, but it's also bittersweet as she has made some very good friends with the other ladies. Leaving that sisterhood is going to be hard for Teresa, especially since many of them still have years on their sentences."
Teresa will tell all about her prison friends in her upcoming 2016 memoir, Turning the Tables: From Housewife to Inmate and Back Again.
According to the book's official press release, the exciting tell-all features "behind-the-scenes look at life in prison, her marriage, her rise to fame, the importance of her family, and the reality TV franchise that made her a household name in her explosive and ultimately uplifting first-ever memoir."