'RHOA Star' Whitfield Sued For $23,000 Over The Construction Of Chateau Sheree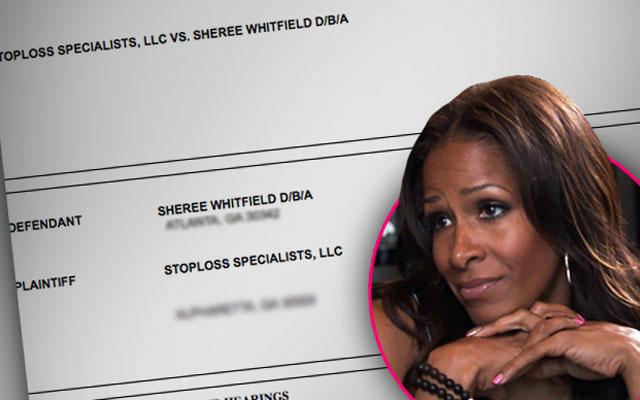 Sheree Whitfield has been in the process of building Chateau Sheree for almost four years now, but RadarOnline.com has learned that the 45-year-old Real Housewives of Atlanta has gotten into a bit of a legal snafu with her contractor.
According to court records obtained by RadarOnline.com, Stoploss Specialists, Inc. filed a petition against Whitfield on Dec. 17.
And AJC.com reports that Stoploss is suing Whitfield for unpaid bills related to the construction of her new home.
Article continues below advertisement
Stoploss — which describes itself as an "emergency response contractor"claims that Whitfield owes them $15,450 in unpaid bills, but they are asking for a total of $23,000 to include late fees and other charges.
In the lawsuit, the company also said that they were retained by Whitfield on Dec. 17, 2014 "to supply equipment, labor and/or materials for the improvement."
Allegedly, Whitfield hasn't paid the company.