REVEALED: The Secret Reason Why Chateau Sheree Is Still Unfinished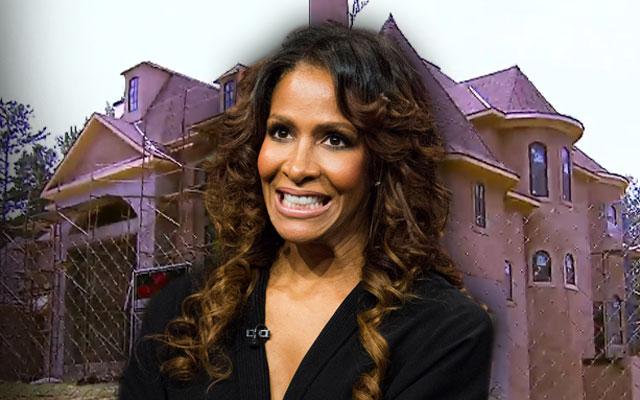 Chateau Sheree has turned into a house or horrors! After five years of construction, Real Housewives of Atlanta star Whitfield still hasn't moved into her dream home, and only RadarOnline.com has the real reason why.
Sunday night's episode of RHOA featured a clip of Chateau Sheree surrounded by construction fencing, and an insider confirmed, "Sheree hasn't been able to come up with the money needed to finish the house. Her ex-husband Bob's bankruptcy impacted her, as well as getting hit for tons of money in back taxes. Who knows if she will ever be able to move into it."
Article continues below advertisement
The insider claimed, "There has even been talk that Sheree has tried to privately sell it to come up with cash."
When asked by her castmates about the status of the construction on her mansion, however, Whitfield said she was "still building" the home.
"It takes time," Whitfield told the ladies. But her admission only led to Kenya Moore alleging that people in the neighborhood "had been complaining to the city" about Whitfield's mansion.
"Anybody that has built a house before, then they probably can come to me. But if they have not, then they can probably keep renting," Whitfield said.
Moore also claimed that neighbors had been complaining about Sheree's ongoing construction, claiming it was bringing down the value of their homes.
In her Bravo blog, Sheree admitted to financial problems, and said she "took on an enormous project with my family and clearly got in way over my head."