Kris Gives Scott A Drug Test Ultimatum To Remain On 'KUWTK'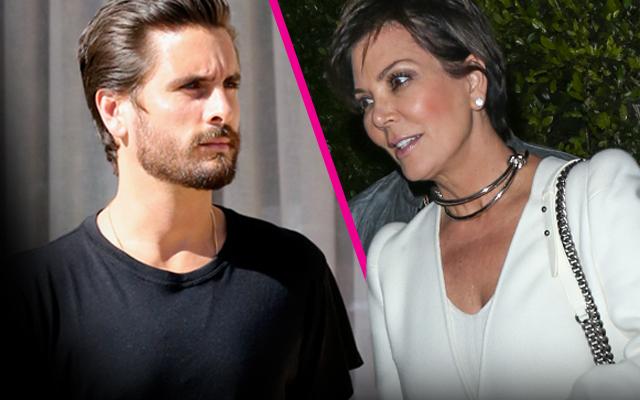 Scott Disick is desperate to remain on Keeping up with the Kardashians! RadarOnline.com has exclusively learned that he has agreed to all of momager Kris Jenner's demands in order to secure his contract.
After suffering a horrible relapse over the summer that landed him in yet another rehab center, Disick, 32, was in jeopardy of losing his reality show contract as well as his relationship with longtime girlfriend, 36-year-old Kourtney Kardashian.
Article continues below advertisement
But now, Radar has learned that Jenner gave her pseudo son-in-law and father to Mason, 5, Penelope, 3 and 11-month-old Reign an ultimatum to remain on the show, and he accepted.
"Kris told Scott that she would draft him a contract under one condition and one condition only," a Kardashian insider said.
"She told him that he could stay on KUWTK, but that either she or Kourtney have the right to personally drug test him at any given moment. In order to stay, Kris told Scott that he must adhere to her wishes."
Certainly, The Lord would not agree to such diva demands, right? Wrong.
"Scott shockingly agreed to her requests because he will do anything to stay on the show and in that family. It is all he has left," the source said.
Do you think that Kris Jenner should have the right to drug test Scott Disick? Tell us your thoughts in the comments below.