Rita Ora Sues Jay Z's Company Roc Nation For 'Oppressive' Treatment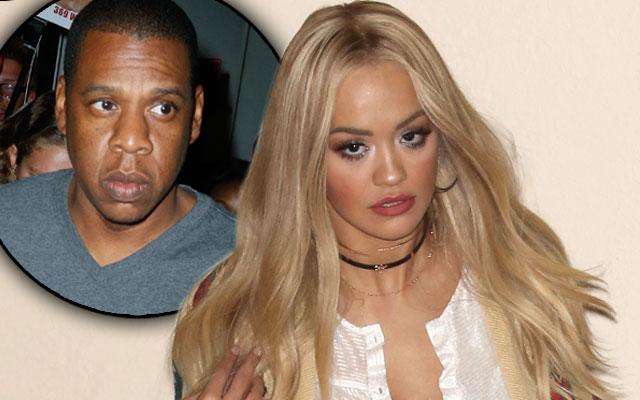 Rita Ora has had enough of boss and rumored lover Jay Z's treatment.
According to documents filed in California's Superior Court, the Albanian singer, who infamously dated Rob Kardashian, wants to be released from her seven-year contract with the rapper's Roc Nation, claiming the entertainment company has attempted to "hinder" her music career.
"Roc Nation has used the terms of the Agreement to hinder Rita's recording efforts, to the point where she has only been permitted to release one album in seven years, despite the fact she has created multiple records she wanted to release," her attorneys state.
Article continues below advertisement
The label's "dysfunction" and executive's revolving doors have made it impossible for the 25-year-old to make music, she argues.
Citing the Seven-Year Rule, in which contracts cannot last longer than seven years in the state, Ora wants to be set free from her contract, and is also seeking an unspecified amount in damages.
Rihanna, Kanye West, Shakira and Willow Smith are also Roc Nation artists.
When Ora first signed onto the label, rumors swirled that she hooked up with her very married boss— Beyonce Knowles' husband.
The sexy star was even reported to be the cause of a couples' quarrel after she was pictured hugging the hip-hop mogul, 46, at the 2015 Met Gala.