Most Fame-Hungry Housewife Ever? How LeeAnne Locken Stole The Spotlight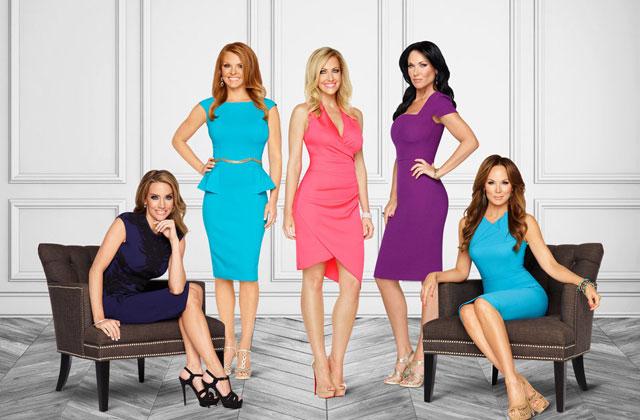 Andy Cohen didn't have to search far to cast a pot-stirring Real Housewives of Dallas star! RadarOnline has learned that cast member LeeAnne Locken had her eye on the role since before cameras started rolling in Texas, as she went above and beyond to be on Bravo's new franchise.
"She's one of those people who just has to be in front of a camera," a source close to Locken said. "She tries to show up on the scene everywhere and she does a good job of it. She's always been looking to get her 15 minutes of fame."
Article continues below advertisement
When casting began for the latest series, Locken, 48, turned to friend Courtney Kerr – formerly the star of Bravo's Courtney Loves Dallas and Most Eligible Texas – to help her convince Cohen to cast her, the source claimed.
"She is such a wannabe," the insider jabbed. "She's tried modeling, acting, anything to get in front of the camera!"
Indeed, RHOD won't be Locken's first reality rodeo, as she has appeared on TV Land's She's Got The Look and made cameos in such movies such as Miss Congeniality.
And the actress isn't searching for the spotlight alone, as her boyfriend, Rich Emberlin, is a reality star too! The police officer appeared on the TV shows Dallas SWAT and The First 48.
According to local reports, Locken already has been filming with rumored cast members Cary Deuber, Tiffany Hendra, Cynthia Smoot and Stephanie Hollman.
"Since they started filming, this certain group of girls who were not hanging out together suddenly started showing up at every single event together dressed to the nines," the source revealed.
Do you think Locken will be a fan fave? Tell us your thoughts below!