Maci Bookout Bashed For Clothing Line's Small Sizes, Steep Prices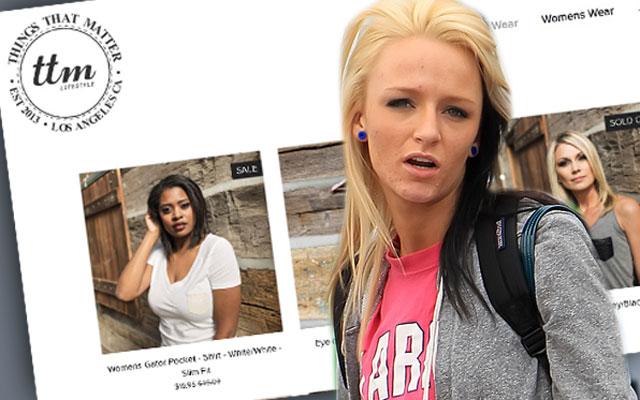 Maci Bookout just released her new fashion line— but the Teen Mom OG star is already facing major backlash.
The mother of two, 24, and her baby daddy #2, Taylor McKinney, launched TTM Lifestyle on November 27, debuting an array of basic tees and tank tops for men and women.
However, fans were livid that the women's sizes only included extra-small, small and medium— no larges or extra-larges.
"Don't know any clothing store that sells selective sizing like this?" said one. "Makes zero sense."
Article continues below advertisement
"Was super excited but pretty bummed you only carry up to size medium. Definitely disappointed," posted another.
"Way to make girls feel self-conscious!" wrote a third.
Other Instagram followers complained about the prices, which range from $42 to $46 for one cotton-blend shirt.
"I love Maci, but I'm sorry $40 bucks for a tank top is outrageous," a fan wrote.
Fortunately, the items are currently on sale to celebrate Black Friday.
Not all Teen Mom fanatics are slamming the line's tiny, pricey duds. Despite the public outrage, at least three shirts have sold out.
Okmagazine.com was first to report the controversy.
Should Maci include more sizes in her selections? Sound off in the comments.