Lisa Rinna Blasts Yolanda Foster For Ambiguous Lyme Disease Symptoms!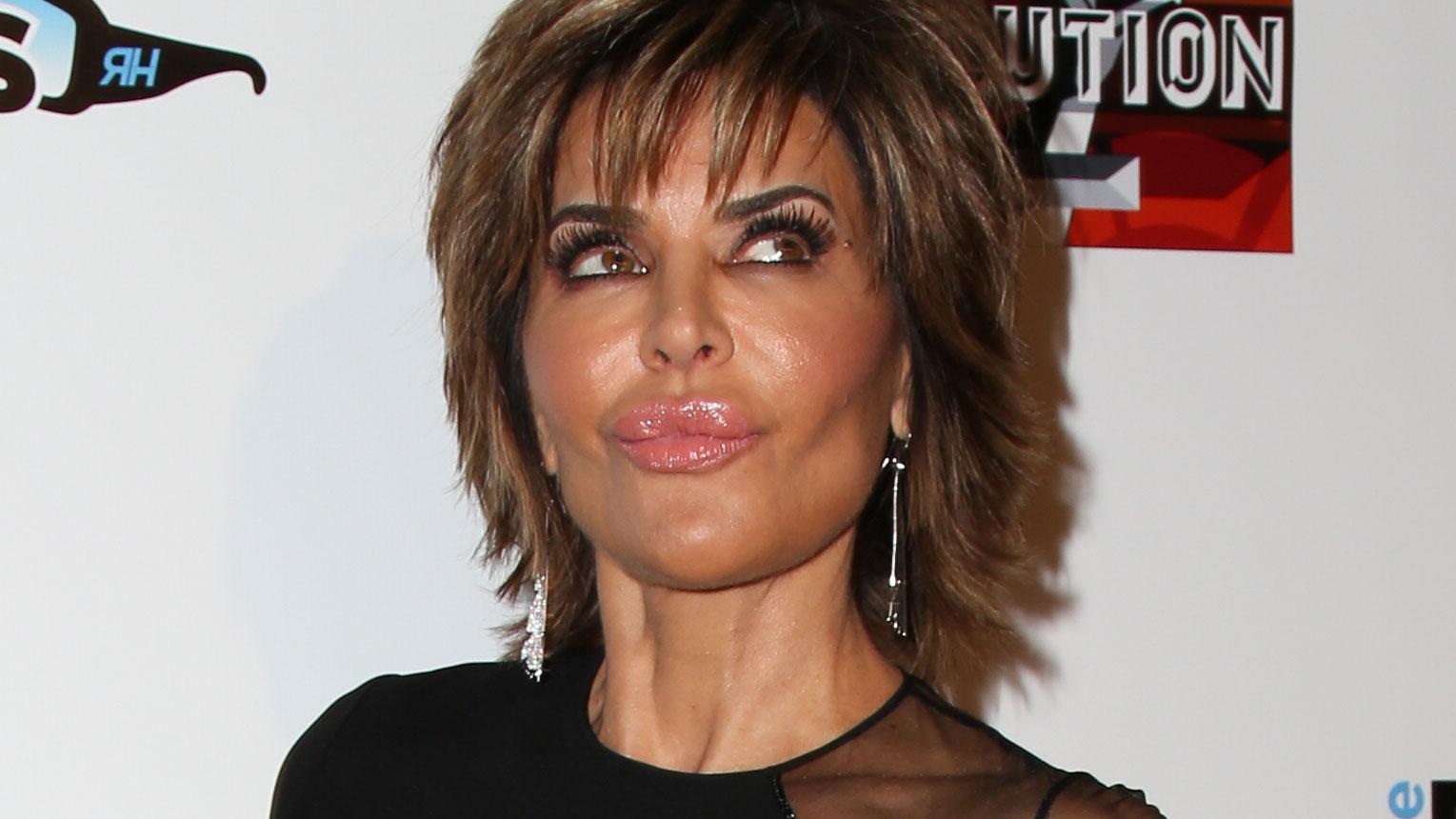 The doubters continued to air their suspicions on The Real Housewives of Beverly Hills. Lisa Rinna couldn't help herself on a visit to Lisa Vanderpump's home with Kyle Richards and Eileen Davidson.
The trio was there to meet Ken's two new mini-horses but focus quickly shifted to Yolanda Foster's "questionable" battle with Lyme disease.
Rinna was confused about Yolanda's trip to Vancouver, Canada with David Foster.
Article continues below advertisement
Yolanda Confronts 'RHOBH' Ladies Who Say She's Faking Lyme Disease
"It is surprising to see Yolanda having such a good time because the last time I had seen her with Eileen she was very, very sick," Lisa explained.
"So, is she feeling better now? Is she better now? I'm confused," said Kyle.
"It's hard to understand. I don't understand," Vanderpump chimed in.
But Rinna continued to focus on the multiple social media photos. She insisted, "I feel that Yolanda's posts on Instagram can be confusing because one minute she's in a hospital bed with needles in her arm and then another post, not long after, she's on a yacht looking like she's having a great time."
Lisa Rinna Dishes On 'Speculation' Surrounding Yolanda Foster's Health
She then read the medical description of Munchausen syndrome, suggesting Yolanda may be making herself sick.
Kyle, 46, clearly looked uncomfortable. She said in her confessional of Rinna, "Now may be a good time to keep those big lips closed!"
But Rinna, 52, stood behind her accusation— "You can't help being human not to question if other people are constantly questioning."
MORE ON:
The Real Housewives of Beverly Hills
Article continues below advertisement
Vanderpump, 55, said in her confessional, "To get involved in gossip about Yolanda's illness ... There's no upside to actually getting involved in this conversation. This is going to explode."
Kyle Richards Gets Brutally Honest About Yolanda Foster's Divorce
She also had another bone to pick with Kyle about her sister Kim Richards and things got awkward when Lisa told Kyle that Kim trashed her on Entertainment Tonight—"She said I was phony … I don't understand a lot of what Kim does, but that's fine. I suppose some people trash other people because they don't want to be the headline."
Kyle's frustration about always being accountable for Kim was evident. "Isn't there anything else these women can talk to me about other than my sister Kim?" she asked.
Apparently, all these housewives are one-trick ponies!
'Real Housewives Of Beverly Hills' Season 6: Secrets, Drama & Divas!
Make sure to catch all the drama on The Real Housewives of Beverly Hills, every Tuesday at 9PM ET on Bravo.