More Feuding! Leah Messer Won't Allow Ex Corey Simms To Talk To Secret Boyfriend T.R. Dues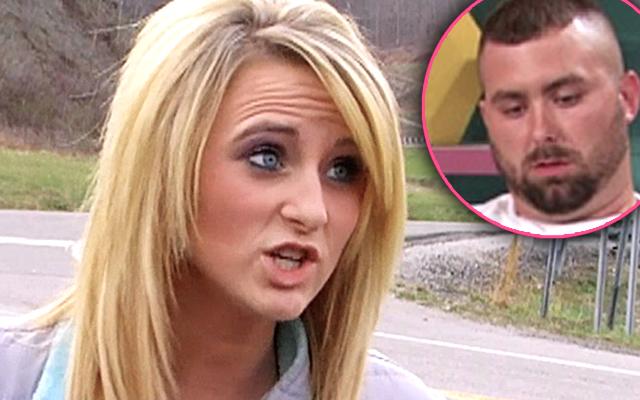 Leah Messer and her boyfriend T.R. Dues are so serious, they're living together with her three children— but she won't let him near her ex-husband Corey Simms, RadarOnline.com can exclusively reveal.
According to a Teen Mom 2 insider, Simms, 26— the father of Messer's 6-year-old twins Ali and Aleeah— has repeatedly asked his ex, 23, for a chance to sit down with her new man, since he spends a significant amount of time with his young girls.
Article continues below advertisement
However, "Leah denies his requests, for some unknown reason" a source told Radar. "She won't explain why they can't meet."
The source confirmed that Simms and Dues, 33, met once "for less than five minutes," but the protective dad didn't realize at the time that the West Virginia personal trainer was dating his former wife, never mind living with her.
As Radar has reported, the twins affectionately call their mother's live-in love's sons Tyshawn, 8, and Angelo, 4, their "brothers."
"Corey just wants to know that the girls are safe with this man," the source explained.
Ali and Aleeah currently spend school days with their father, and weekends with their mother. However, the arrangement could change when the co-parents face off for a court hearing next month.
And though Messer recently posted an old photo of her and Simms to Facebook, sources confirmed that the two are very, very far from getting back together.
"Corey has no idea why she would post that picture," the insider said. "Obviously they don't get along."