Leah Messer Scores A Major Win Against Corey Simms In Custody Battle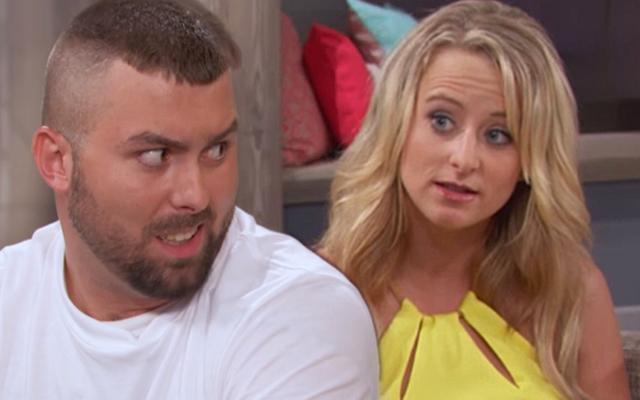 Leah Messer recently lost primary custody of her six-year-old twins Aliannah and Aleeah, but RadarOnline.com has exclusively learned that the 23-year-old Teen Mom 2 star has scored a major win in her custody fight against her first baby daddy and ex-husband Corey Simms, 26.
A source close to Messer revealed that Simms has been forced to hand over a sizeable check for back child support.
"He had to pay $6,000 in back-pay," the source said. "The court just awarded her the $6,000."
Article continues below advertisement
According to this source, Simms failed to disclose that he had been making extra income, which caused him to have to pay the additional funds.
"He pays child support, but the court system found out he makes extra income other places that he doesn't file," the source explained. "So it happened really recently that Leah was awarded the back-pay."
But according to a second insider close to Simms, the money he actually owed wasn't from back support — it was just a recalculated number.
"She filed for child support modification a year ago, but it was on hold for a year, so when they calculated child support, they set it to that amount for the past year," the insider said. "So Corey had to pay the remainder from the amount he had been ordered to pay to the difference they set it."
Simms took care of the money issue right away.
"He paid the amount he was ordered to pay the same week that he received the letter from child support with the amount," the insider said. "It was not that he didn't give them all the information needed — it was a recalculation."
With that said, Messer has received her money and is temporarily satisfied with her score.
"Leah is happy about it," the source said.
Unfortunately, she was hoping for even bigger jackpot.
"She doesn't think it's enough," the source added. "They have two kids together. She still gets them all the time, so he still has to pay child support. It's built into their agreement."
Whose side are you on? Let us know in the comments!