Khloe Tells Lamar He Can't Move In With Her After Hospital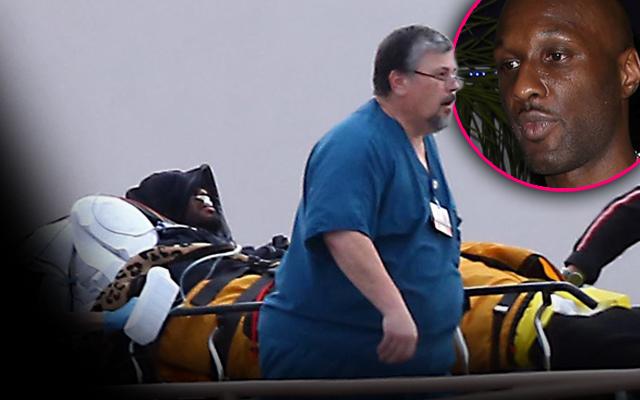 Although Lamar Odom's prospects for a full recovery remain grim, RadarOnline.com has exclusively learned that his team is preparing to transition him out of the hospital. But as he searches for a place to continue his recovery, insiders say Khloe Kardashian has told him it won't be at her home!
The 36-year-old has been hospitalized since his overdose on October 13, 2015, in Las Vegas and has been receiving treatment at Cedars Sinai Medical Center in Los Angeles since before Thanksgiving.
Article continues below advertisement
"Lamar can't stay at Cedars forever," an insider told RadarOnline.com. "He needs long-term care."
Said the source, "His associates really would like for him to have a home health-care type of situation, but that may not be possible."
And moving in with his wife is not an option.
"Khloe has flat our refused to let Lamar move into her house," the source told RadarOnline.com.
"She doesn't want her house to be a hospital. She has been very clear about that."
Meanwhile, Odom's children live on the East Coast and have flown in to visit their father, but the source said there is no plan for him to move there either.
"Lamar's people want him to be in a quality care facility. But they are having trouble finding one that is secure and will provide him with the treatment he needs," the source explained.
As RadarOnline.com reported, Kardashian called off her divorce from Odom shortly after his overdose, but has continued to date boyfriend James Harden.
Do you think Khloe should let Lamar live with her after he's released from the hospital? Sound off in comments below.