Worse Than He Thought! Horrifying Secrets Of Lamar's Health Status Revealed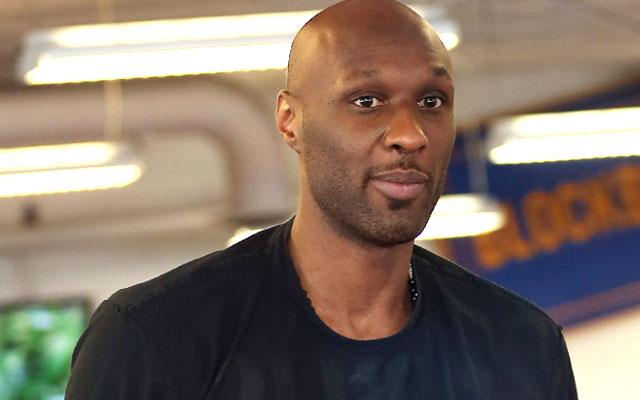 The fallout from Lamar Odom's drug overdose continues to impact his health, RadarOnline.com has learned. And while he's come a long way, insiders say he'll never be the same again.
According to a source, "The most difficult aspect of Lamar's recovery, apart from learning to walk, has been dealing with the ongoing incontinence. He has been unable to control his bladder muscles and the urge to go. He refuses to wear an adult diaper, and is going through numerous pairs of underwear daily."
Article continues below advertisement
"The soiled underwear is sent out to a laundry service that returns it the next day to his hospital room," the source explained. "Doctors are hopeful that as Lamar continues to recover, the incontinence won't be an issue."
Odom, 36, "has tried to hide the incontinence from visitors as it's obviously very embarrassing for him. Everyone has been very supportive and no one has joked about it. It's just terribly humbling and sad to see Lamar struggling."
As RadarOnline.com reported, Odom's ex and baby mama, Liza Morales, and their two children, Destiny and Lamar Jr., visited the former Lakers star over Thanksgiving.
In the lengthy tweet on Thanksgiving, 36-year-old Morales said that she had reached the "Mt. Everest" of her gratefulness, and proceeded to fire shots at those who had abandoned their family when times got tough. "I can't forget to thank the people that knew my children since toddler age, that turned their backs, and prioritized business relationships."
Then she made a jab that fans speculate may have been directed at Khloe Kardashian, Odom's estranged wife. "You see, it's not about who was there cheering in the stands at basketball games. No, this is real life. What matters is who was with you when you were at your lowest. Thankful."
The source added, "Lamar hopes to be out of Cedars before Christmas and will continue getting outpatient treatment."